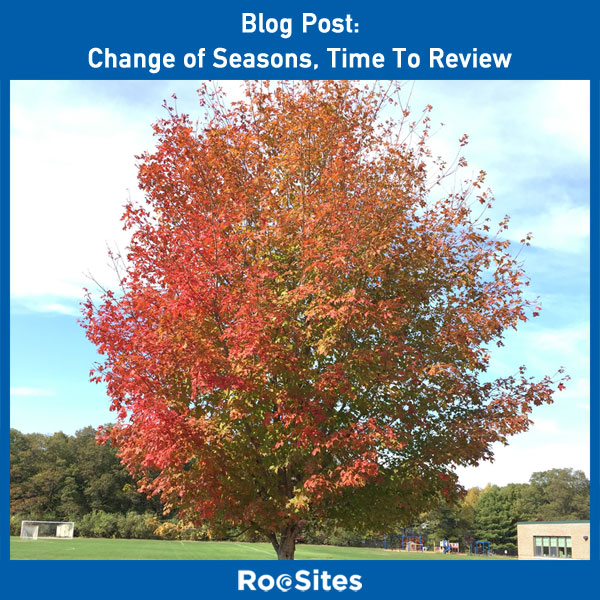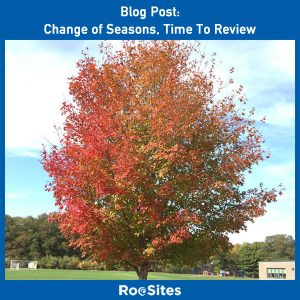 My clients often ask me how often should they be reviewing their website and social media campaigns. Well, being a web guy I look at my web properties all the time,  every day.
But I realize other people have other priorities, and running a business doesn't allow you the free time in order to always check out your web and social media platforms.
So what I try to do is get my clients to review their sites at least a few times a year, taking a good hard look at everything they own. I look at the change of seasons as a perfect time to review everything you are doing. The leaves are falling down, schedule some time with yourself and review everything you're doing. Make a list of what's working, what's not working and where you'd like to improve. Do the same at the start of each season.
Here is a handy chart to use.  Put these dates on your calendar and have a meeting with your staff.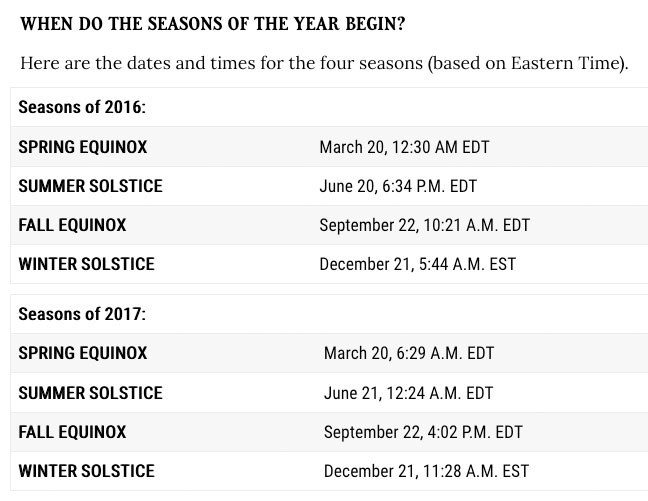 Next, schedule some time with your website management company. And if you don't have a website management company, then you aren't doing justice to your business. Contact us, we are happy to help you come up with a management plan that will work for you and your enterprise. Have a meeting to go over your findings, and also ask them what are they seeing, where do they think you can improve? They may have a different take on things, but between the two of you, you'll be able to formulate a plan that will set you up for the next quarter or so.  This is especially good time to review any advertising you are doing. Are your Google adwords working well for you? Are you using social media ads, how are they doing? You have to review these things from time to time and change up what you're doing. What's working today, may not work tomorrow. For instance, I have seen more success lately from my social media ads versus my adwords expenditures. This of course may change, so I review what I'm doing all the time. Now this doesn't mean to panic, because you have to give your ads some time to percolate.
It is really easy, to let your website & social media properties go. The sad part is they will grow stale and people who visit your website or social media pages will not do business with you. Think of yourself as if you are a brick-and-mortar store. If someone came in and your inventory never changed, what do you think would happen? I can tell you what will happen, you will close. You will fail.  So think of your website the same way, it needs to be up-to-date, it needs to have a pleasing design, it needs to be responsively designed so it looks good on mobile, and it needs to have current news & information. This will give your customers an opinion that your company is successful, that it is moving forward and they will be more likely to do business with your company.