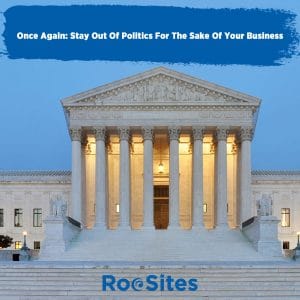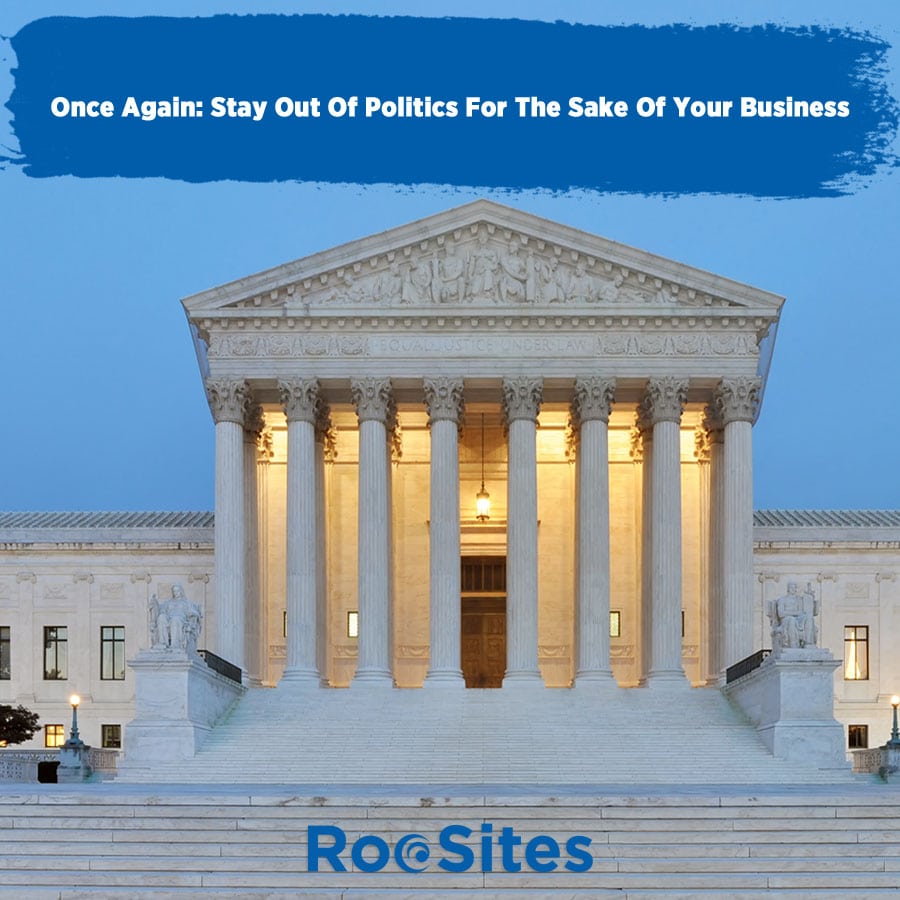 I wrote a blog post a while back entitled Politics – Stay Out Of It!.
It was right after the 2016 election cycle and people on both sides of the political spectrum were divided like never before. I advised Business people to stay out of the fray. Because, everyone has their own opinions, and some you will not agree with. But for the most part, if you are a business you will do business with anyone who wants to pay you or buy your products. (Within reason of course, not speaking of hate groups or the like)
So now, I am bringing up the same topic again. We just had the most contentious Supreme Court hearings ever. Once again both sides are so divided. So again I am giving the same advice. In terms of your business website and social media accounts, stay out of politics.(Unless of course you are a political adviser, or commentator makes a living off of politics)
Succeeding in many businesses today means having a broad appeal. You want to take in as much business as possible. Can you imagine if Amazon before they would allow you to purchase asked what your political views were? Of course they wouldn't, and this of course is a silly example. At the same time, the point is valid, get business from everyone you can, and maximize your profits. This of course is simple economics, but it is something that can be affected by something as simple as a post which many of your potential customers/clients find offensive. The last thing your business needs is to be boycotted.
Personally, I even advised clients to stay out of the fray on their personal social media accounts. The reason is simple, a lot of times you get referrals and recommendations from friends & contacts on social media. Now if you alienate people, you are probably eliminating half your referral sources, at least among your friends and contacts.
BOTTOM LINE
Social media has allowed people to spread their views far and wide. It Is one of the truly great things about being an American with free-speech. But that isn't what this post is about. I am taking a look strictly from a business standpoint. So yes, while you'll certainly have a right to let your feelings be known, as a small business it certainly isn't advisable and not a great marketing strategy.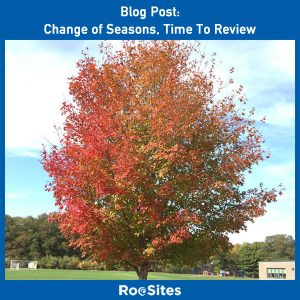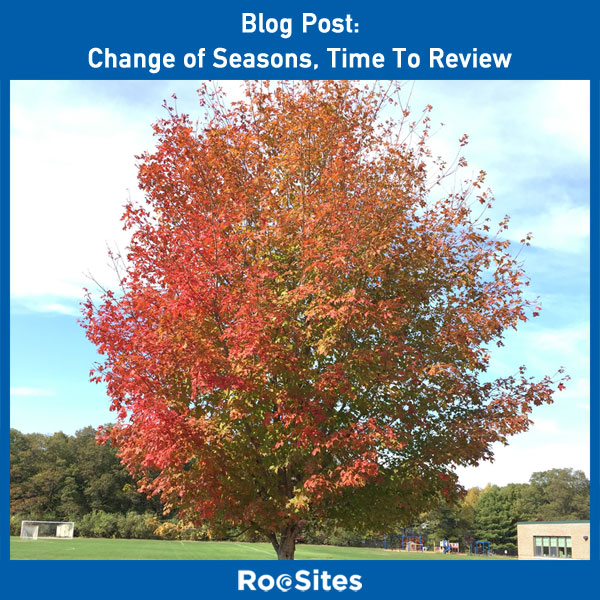 My clients often ask me how often should they be reviewing their website and social media campaigns. Well, being a web guy I look at my web properties all the time,  every day.
But I realize other people have other priorities, and running a business doesn't allow you the free time in order to always check out your web and social media platforms.
So what I try to do is get my clients to review their sites at least a few times a year, taking a good hard look at everything they own. I look at the change of seasons as a perfect time to review everything you are doing. The leaves are falling down, schedule some time with yourself and review everything you're doing. Make a list of what's working, what's not working and where you'd like to improve. Do the same at the start of each season.
Here is a handy chart to use.  Put these dates on your calendar and have a meeting with your staff.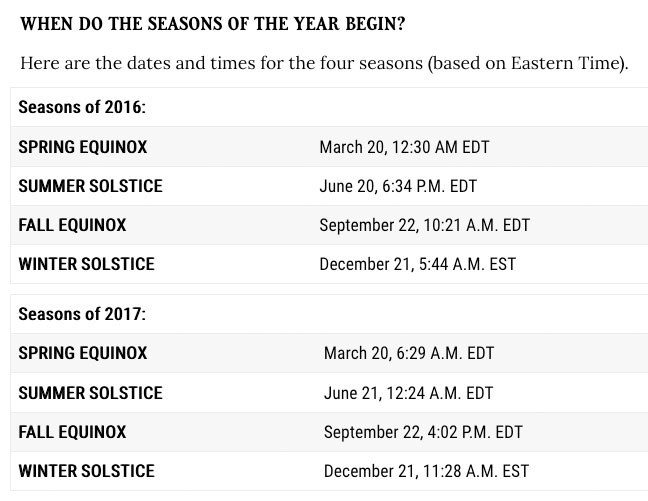 Next, schedule some time with your website management company. And if you don't have a website management company, then you aren't doing justice to your business. Contact us, we are happy to help you come up with a management plan that will work for you and your enterprise. Have a meeting to go over your findings, and also ask them what are they seeing, where do they think you can improve? They may have a different take on things, but between the two of you, you'll be able to formulate a plan that will set you up for the next quarter or so.  This is especially good time to review any advertising you are doing. Are your Google adwords working well for you? Are you using social media ads, how are they doing? You have to review these things from time to time and change up what you're doing. What's working today, may not work tomorrow. For instance, I have seen more success lately from my social media ads versus my adwords expenditures. This of course may change, so I review what I'm doing all the time. Now this doesn't mean to panic, because you have to give your ads some time to percolate.
It is really easy, to let your website & social media properties go. The sad part is they will grow stale and people who visit your website or social media pages will not do business with you. Think of yourself as if you are a brick-and-mortar store. If someone came in and your inventory never changed, what do you think would happen? I can tell you what will happen, you will close. You will fail.  So think of your website the same way, it needs to be up-to-date, it needs to have a pleasing design, it needs to be responsively designed so it looks good on mobile, and it needs to have current news & information. This will give your customers an opinion that your company is successful, that it is moving forward and they will be more likely to do business with your company.