When you go to any of of the world's great museums you will see abstract art which shows off the wild imaginations of their creators like Pablo Picasso. Somehow we have gotten to the point where some people believe their website should be this type of artistic creation.
Wrong!
Many times your website is the first impression people have of you and your business. In today's world people do not have the time to spend even minutes looking for what they need on your website. (My guess is that Picasso would have hidden his navigation within a strange shape in some sort of cubist image map.)
Tip: Never make it hard to find the information people are searching for on your website.
There are ways to have a website which has unique features, yet allows your visitors to find what they need.
here are four ways we can do this:
Number One: Unique Branding
A logo is a great place to start your branding efforts. This is the place where you can be truly unique and stand out from the crowd.  If I mention Apple, Nike and other famous brands, you picture their logos immediately. Your logo and matching color scheme should be consistent throughout your marketing efforts and social media channels. No one should go from your website to social media and see something that doesn't match your website's branding. One of the best things about logo design is that it is no longer the expensive process it was back a decade or so ago. For relatively short money you can have a unique, special logo that sets you apart in the marketplace. If you aren't sure where to have a logo designed, please don't hesitate to contact us and we can assist you.
Number Two: Your Content
Your content should be all about you and written in a style uniquely yours. People too often tend to copy their competitors and just change around a few words. This never works. Speak in your own voice, and differentiate your business from those you compete with for business.
In the article: Seven Suggestions To Develop a Superb Writing Style, the author presents some very good ideas on developing your writing skills. This will definitely help your content development going forward.
Number Three: Imagery
If you want to be unique, have photos that are uniquely yours. It is not very hard or expensive to have photos of your team done by professionals and also have photos of your business created. I don't have a problem with stock photos being sprinkled around a site, but when I use them I try to use a little more unique images, not the beautiful family with the giant smiles. Make your photos relatable.
Number Four: Your Blog.
One of the best places for you to show off what's great about your company is to fill it with interesting news and blog posts. Not only are blogs great for search engine optimization (SEO), they also give people a reason to keep coming back and checking out your website.
In closing:
So, as we have discussed, you don't have to have Picasso design your website. You want to be unique and that is 100% understandable. But you don't have to go crazy, and you especially don't have to create a website that's hard to navigate and for your visitors to find what they're looking for. As we said, first and foremost the most important thing your website can do is allow people to get what they need and to hopefully contact you via your call to actions.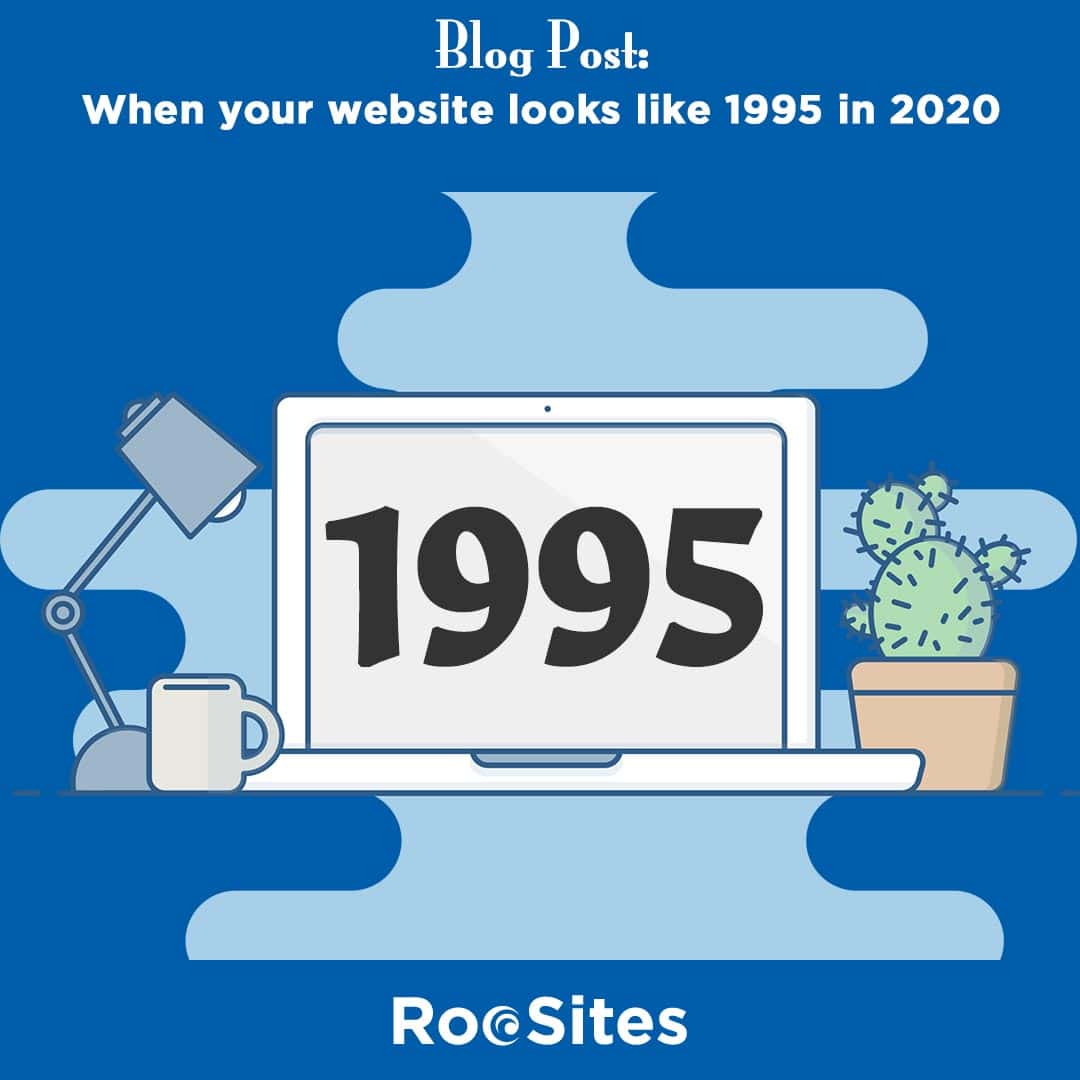 I recently had a friend connect with me on LinkedIn. I hadn't talked to this person in quite a few years and naturally (as I tend to do) took a peek at his companies' website. I won't say what his organization does, as that will give it away and I don't want to hurt anyone's feelings, but I will tell you I was shocked at what I found.
While I can't point to the URL, I will tell you what I discovered and how this may apply to you and your business. We will examine Design, Content & Security.
Design:
Their website looks like something we were building in the mid to late 90s, or as I like to say the early days of the web. The amazing thing is that this organization serves tens of thousands of members and is collecting huge fees (which isn't going to their technology 😉 ).
The website was not responsively designed, and therefore looks terrible on mobile devices and even pads. The website screamed, I don't care what anyone thinks, and I don't even care if anyone uses this site. It was a disgrace and so out of date from a technology standpoint, using outdated platform like cold fusion. (who knew that was still around…)
As with most sites built  in the 90s, it is very boxy with gradients and a logo which is using beveling, a drop shadow, a glow and other outdated design elements. The site is easy to navigate with a simple main menu, which most time would be a real benefit. Unfortunately as most of the content is out of date you just easily navigate to outdated and in many cases irrelevant information. The biggest design no no is the fact that a site doesn't function on mobile devices. This is a disgrace in 2020.
Content:
From a content standpoint, most information was 5+ years old, though they had a few new links to articles. I took a look at their photo gallery they had photos from 2007 – 2010 which shows you they aren't adding too many pictures. Their video gallery was just as bad with the latest videos being from 2013. Their call to action it's a video to entice you to join which dates back to 2011!! So from a content, and SEO standpoint, the site fails miserably.
Security:
Although this site has people sign up on it, the site is not secure and pages are not encrypted. This of course is a real no-no in 2020. But this site seems to not only have an outdated design, they seem to be using security measures from the 90s, basically none at all!
Bottom line:
This site is terrible, and has a look and feel from the 90s. I don't think anyone viewing the site would argue my point. The saddest part is it wouldn't take very much to get this website in shape. You could do a redesign and throw the content into a content management system with a stylish, responsive theme. I would review and remove outdated content and advise they get onto a schedule of adding more current, relevant information to their website.
So How does this relate to you and what can you do:
If you look at your website and it looks terribly out of date and at very least it isn't mobile friendly, it is time for you to make a change, quickly! Well over 50% of the people visiting your website will be on mobile devices, so if your site is a mobile friendly you will lose them, and lose them fast. The same goes with your content. If you have content that is old and stale, you have a problem. If someone comes to your site and see this, chances are they think that either of you are out of business or you're just not very good at what you do.  Outdated content shows a severe lack of pride. Remember: Your website is your window to the world and outdated site says to people, you don't care if they look inside.
If you want a free evaluation, contact us today, we are happy to advise you.