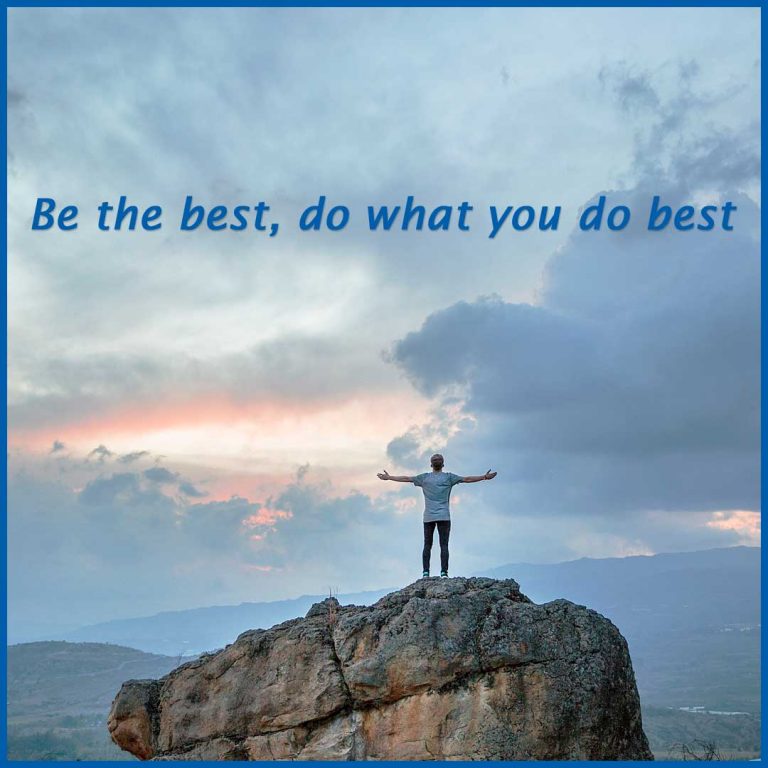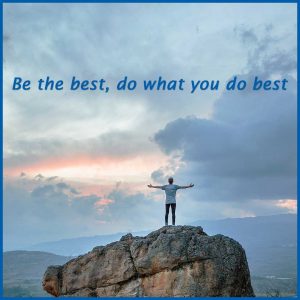 Do What You Do Best
In this day and age we tend to get involved with lots of different things. For instance, to manage a website these days, you need to be part web designer, part web developer, part SEO specialist, part social media specialist, part email marketing specialist, advertising specialist, marketing specialist, etc, etc. If you are a small business trying to take care of all these tasks, you probably aren't doing what you do best, taking care of what differentiates you from your competition. This is a fatal flaw, which is part the fault of these do it yourself websites promising and rarely delivering results. While it sounds like a good inexpensive solution, the web is far too complex to throw up a quickie website against the wall and think you will find a pot of gold. Ok, not the best mixed metaphor, but you get the point. As we all have been taught or learned the hard way, quick and cheap rarely ends up profitable.
Find Your Niche
So what I advise to young people today is to find your niche, and be the best in the world at that. For me, That is website maintenance. We are the best in the world at website maintenance. We turnaround most support requests the very same day. People are amazed at our turnaround time. So all these things I mentioned, they are all part of my daily life, in my role as a webmaster. Now while it's true, I do wear many different hats, what has gotten me this far is being the very best at one particular aspect, and that is website maintenance. I offer my clients a one stop for all their needs, so they don't need to hire different agencies for design, development, marketing, advertising, etc. They just hire us.
Tailor Made, Not Cookie Cutter
We tailor our support plans for our clients based on needs. Where as larger companies may need unlimited support, a small non-profit may only need a couple of hours. We will design a plan to achieve all your web & social media goals. Once fits all may work with certain article of clothing, but so much for web maintenance.
In Conclusion
You have gotten where you are by doing what you do best. You have hired the best people around you, lawyers, accountants and vendors. So when it comes to designing, developing and managing your website, do the same. Hire the best. In the long run you will be happy you did. (And save oodles of headaches).  Contact us if you have any questions.
Save
Save
Save
Save
As I sit looking out my window on a snowy Sunday afternoon, I thought how pretty the landscape looked.  It has been roughly 9 days since the blizzard of 2013 hit. When the blizzard first dumped a few feet of snow, it truly was a magnificent sight. It was beautiful, Mother Nature at her finest.
Fast forward a few days, the look was downright gross. The snow had turned a grimy dirty color, and the scene no longer held any signs of the beauty.  Then, along came this mini snowfall today and again the scenery was cheery and great to look at.

So what the heck does this have to do with web design or development you ask?
Good question.  Many times clients come to me with a site that is dated looking.   But, the funny thing is, sometimes they are doing quite well in Google searches. So what should they do?
Think snow I say!! Remember how that new layer made the scene look wonderful again? The same can happen with your website.
You never want to mess with great search results. But this is a perfect opportunity to put a fresh coat of paint so to speak.  Redesign the site but keep the content the same. You will still have great search results, but hopefully your conversion rate will improve as it no longer looks outdated.
Note: If you have a WordPress site, this is a great time to update your theme, with either a custom designed theme or purchasing a new one. As most of the new themes being produced are responsively designed, that alone makes it worth upgrading.