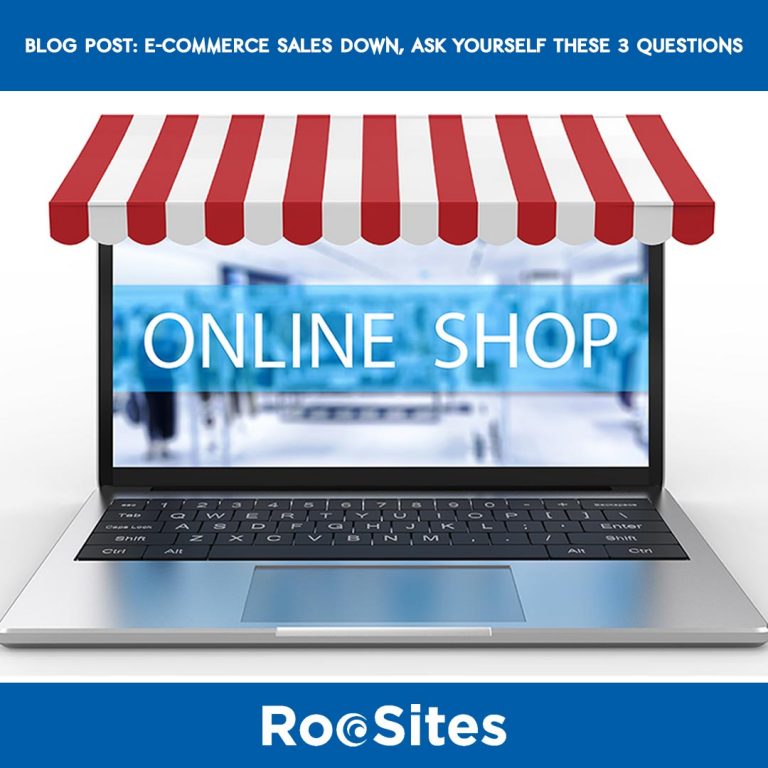 When it comes to eCommerce, typically there are 3 main factors to consider when your sales droop. We cover them in this week's blog post.
1) How easy is it to purchase items on your website?
In this day and age your website needs to be easy to use, with a single page checkout. If not, if you're still using an old-fashioned, convoluted multi-page checkout, then you are losing business. If it is hard for users to find what they are looking for, then you are losing business. A simple e-commerce interface will help these issues. And the cost of building this type of website has gone down a lot the last few years.
2) Are you still charging a lot for shipping?
We are living in an Amazon world, like it or not. Prime allows you to get many items the same day and most within a couple of days for free. So, if you are still charging a lot for shipping, you need to rethink this. I had one client whose prices were actually pretty good, but when you figure in the cost of UPS, the shipping cost ended up being more than the actual product cost. So I always ask the question, would you buy this? The answer is typically no unless it is an item not available anywhere else.
3) How are your prices?
Again, people are used to using Amazon as well as Google Shopping to compare prices. So I advise my clients to do some comparisons to see where they stand. If your prices are out of whack, there is no reason for someone to use you, other than loyalty or convenience. But with most things available same day on Amazon, the convenience factor really goes out the window; unless it's something somebody needs right away. Prices of course are the main driver for people to shop online. I did an experiment with a client who was not having much success selling online. I told him to take a common item, and to price it basically as a loss leader. As the product appeared in Google shopping results, and his price beat everyone else, his sales increased dramatically. He had been kidding himself that his price was competitive, but in reality he was far from the best price. The one thing he learned was that the people who've bought his items came back and bought other things as well. Now obviously you can't beat everybody's prices for every item, but perhaps some of those are not things you should be trying to sell online. Especially of course if you have a brick-and-mortar store as well. I may stop into a local store for a bit more money, but I am not ordering online for more money.
Bottom line: you want to have an e-commerce website, be realistic in your expectations. I am sure when you shop, you are looking for the best price (including shipping) and of course convenience. It is the same with your customers. So, don't kid yourself, set your prices fairly, make sure you can ship for reasonable cost (or even better, free), and of course make sure your website is easy to navigate and for people to find what they need. If so you should see a marked improvement in your online sales.
---
RooSites has been designing, developing and managing small business websites since 1996. For assistance, please contact us.
---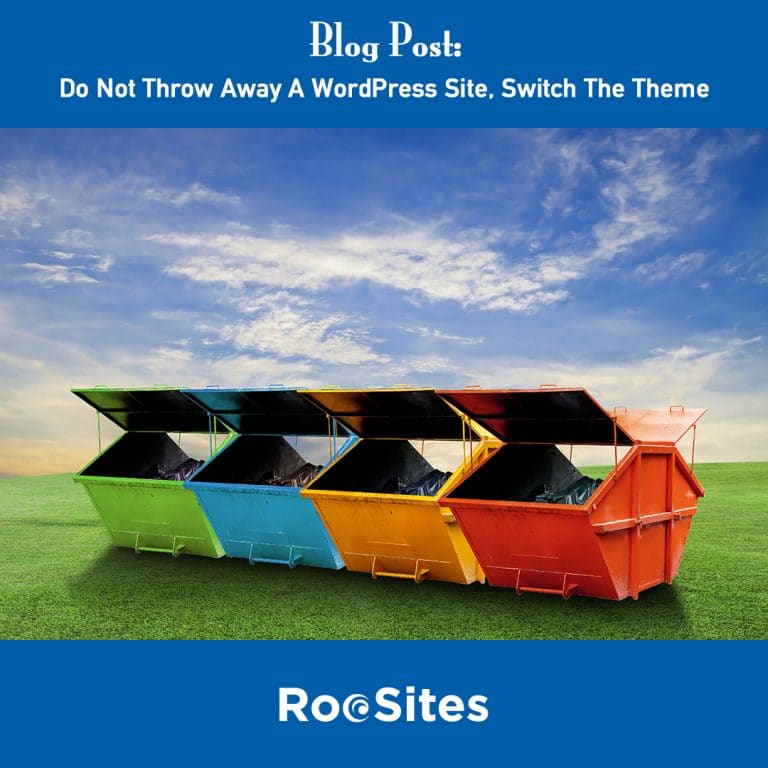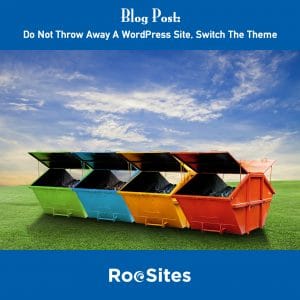 The beauty of using a content management system like WordPress is that you don't have to throw away the site when you want a new design or if you have an issue. We ran into this recently with a client of several years. We had built them a WordPress site and one of the main reasons was so that we could be nimble and update the site easily. So, in case they wanted to change the interface look or had any issues or new requirements which the old theme couldn't handle, we'd be ready.
Fast-forward a few years, the author of their theme discontinued updating it, and the site would break with the advent of PHP 7.2.  So, they were forced to update the theme.
The unexpected benefit is that the site now looks modern and fabulous. Their site had started to look a bit dated, as most do after for four or five years.  I typically try to use themes from quality authors who keep them up to date. In this case the theme we used was brand-new, and was by a highly rated author. Sadly they dumped all their buyers and just created a new theme to try to force people to buy the new one. I wrote about this in my last blog post, Beware of WordPress Theme Authors Who Abandon Their Work.
But back to the point. The beauty of WordPress is you can switch themes and update your site's look and feel fairly easily and keep your content. That's right, keep your content if it is still working for you, and performing well with search engines. I typically like to stick with a theme that uses the same page builder if at all possible. In this case we were using a theme that used the WPBakery page builder.  What this did is save the client a lot of time and money as a lot of the shortcodes still worked.  The nice part about a lot of the modern premium themes is that you can switch your look and feel within those themes (without switching) as they have several design options and drag-and-drop functionality. So in essence you can build so many different kinds of sites that don't look cookie-cutter.
Bottom Line: In this day and age, small business needs to run efficiently and not waste money. So you can't afford to completely throw away a website every few years. But, you always want to be up to date in terms of your website's display, security as well as functionality. In the case I mentioned PHP 7.2 was a big improvement within the programming language. The sites are far more secure and the performance is much better. So, as we said in the title do not throw away that WordPress site, update the theme. And as always, if you need help, contact RooSites, we are happy to assist.