Being a webmaster or site manager, you get used to working nights, weekends and yes holidays like the 4th of July.  (If you want to do right by your clients, that is)
Take yesterday for instance. Most people were off for Independence Day. We on the other hand were working and doing an install for a client. As we didn't want the client to be down at any point during normal business hours, the 4th of July is a perfect day to do an install. Now although we started just after midnight on Sunday, we didn't get done until about 9:30 AM with all our install, and testing was completed by mid afternoon.
Now don't take this the wrong way, I am not complaining. That is the job in a nutshell. When you manage people's websites, you need to do what's best by them. This means as little downtime as is humanly possible. Of course there are times when servers go down or horrible things can happen like hackers. These are things are beyond our control though we take every safeguard and measure we can to keep our clients safe. No, I am talking about normal best practices. Do not be down during business hours. End of conversation.
I like to talk say there are things that differentiate companies in a crowded market. The willingness to work around your client's schedule, and do things at times which are not convenient to you, this is an example of what I called differentiators (if that's a word).
Unfortunately, most web companies are really only interested in the "sexy" things in my business. They love doing mockups and showing clients pretty images. But in terms of actually managing your site after the launch, very few companies in the world specialize in this aspect of the business today. Why? The answer is simple, this type of work is not as fun as painting pretty images for clients. This is down and dirty, nuts and bolts work.  But this is what make websites run. This is what keeps websites always improving and not out of service during peak business times.
So, our holiday may have been delayed as we worked most of the day. By the time we stopped and took a break for some barbecue and to enjoy the family time, the day was mainly gone. But at the end of the day, like most days, we know we did the right thing by our client. We will continue this policy, as that is what drives us and has made us the top website management company in the world. Now I know that comes off as boasting, but we stand behind our boasts with action. If you are not happy with your website management company, contact us today, we can help.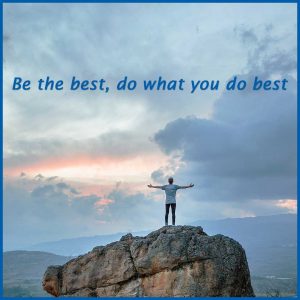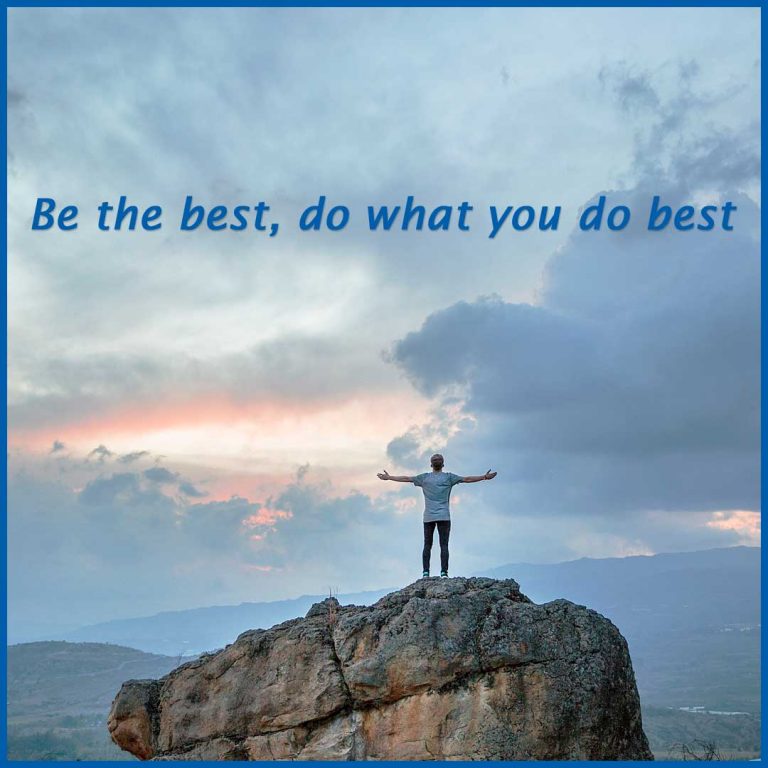 Do What You Do Best
In this day and age we tend to get involved with lots of different things. For instance, to manage a website these days, you need to be part web designer, part web developer, part SEO specialist, part social media specialist, part email marketing specialist, advertising specialist, marketing specialist, etc, etc. If you are a small business trying to take care of all these tasks, you probably aren't doing what you do best, taking care of what differentiates you from your competition. This is a fatal flaw, which is part the fault of these do it yourself websites promising and rarely delivering results. While it sounds like a good inexpensive solution, the web is far too complex to throw up a quickie website against the wall and think you will find a pot of gold. Ok, not the best mixed metaphor, but you get the point. As we all have been taught or learned the hard way, quick and cheap rarely ends up profitable.
Find Your Niche
So what I advise to young people today is to find your niche, and be the best in the world at that. For me, That is website maintenance. We are the best in the world at website maintenance. We turnaround most support requests the very same day. People are amazed at our turnaround time. So all these things I mentioned, they are all part of my daily life, in my role as a webmaster. Now while it's true, I do wear many different hats, what has gotten me this far is being the very best at one particular aspect, and that is website maintenance. I offer my clients a one stop for all their needs, so they don't need to hire different agencies for design, development, marketing, advertising, etc. They just hire us.
Tailor Made, Not Cookie Cutter
We tailor our support plans for our clients based on needs. Where as larger companies may need unlimited support, a small non-profit may only need a couple of hours. We will design a plan to achieve all your web & social media goals. Once fits all may work with certain article of clothing, but so much for web maintenance.
In Conclusion
You have gotten where you are by doing what you do best. You have hired the best people around you, lawyers, accountants and vendors. So when it comes to designing, developing and managing your website, do the same. Hire the best. In the long run you will be happy you did. (And save oodles of headaches).  Contact us if you have any questions.
Save
Save
Save
Save