When you go to any of of the world's great museums you will see abstract art which shows off the wild imaginations of their creators like Pablo Picasso. Somehow we have gotten to the point where some people believe their website should be this type of artistic creation.
Wrong!
Many times your website is the first impression people have of you and your business. In today's world people do not have the time to spend even minutes looking for what they need on your website. (My guess is that Picasso would have hidden his navigation within a strange shape in some sort of cubist image map.)
Tip: Never make it hard to find the information people are searching for on your website.
There are ways to have a website which has unique features, yet allows your visitors to find what they need.
here are four ways we can do this:
Number One: Unique Branding
A logo is a great place to start your branding efforts. This is the place where you can be truly unique and stand out from the crowd.  If I mention Apple, Nike and other famous brands, you picture their logos immediately. Your logo and matching color scheme should be consistent throughout your marketing efforts and social media channels. No one should go from your website to social media and see something that doesn't match your website's branding. One of the best things about logo design is that it is no longer the expensive process it was back a decade or so ago. For relatively short money you can have a unique, special logo that sets you apart in the marketplace. If you aren't sure where to have a logo designed, please don't hesitate to contact us and we can assist you.
Number Two: Your Content
Your content should be all about you and written in a style uniquely yours. People too often tend to copy their competitors and just change around a few words. This never works. Speak in your own voice, and differentiate your business from those you compete with for business.
In the article: Seven Suggestions To Develop a Superb Writing Style, the author presents some very good ideas on developing your writing skills. This will definitely help your content development going forward.
Number Three: Imagery
If you want to be unique, have photos that are uniquely yours. It is not very hard or expensive to have photos of your team done by professionals and also have photos of your business created. I don't have a problem with stock photos being sprinkled around a site, but when I use them I try to use a little more unique images, not the beautiful family with the giant smiles. Make your photos relatable.
Number Four: Your Blog.
One of the best places for you to show off what's great about your company is to fill it with interesting news and blog posts. Not only are blogs great for search engine optimization (SEO), they also give people a reason to keep coming back and checking out your website.
In closing:
So, as we have discussed, you don't have to have Picasso design your website. You want to be unique and that is 100% understandable. But you don't have to go crazy, and you especially don't have to create a website that's hard to navigate and for your visitors to find what they're looking for. As we said, first and foremost the most important thing your website can do is allow people to get what they need and to hopefully contact you via your call to actions.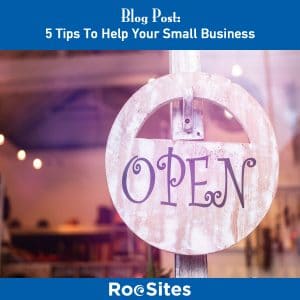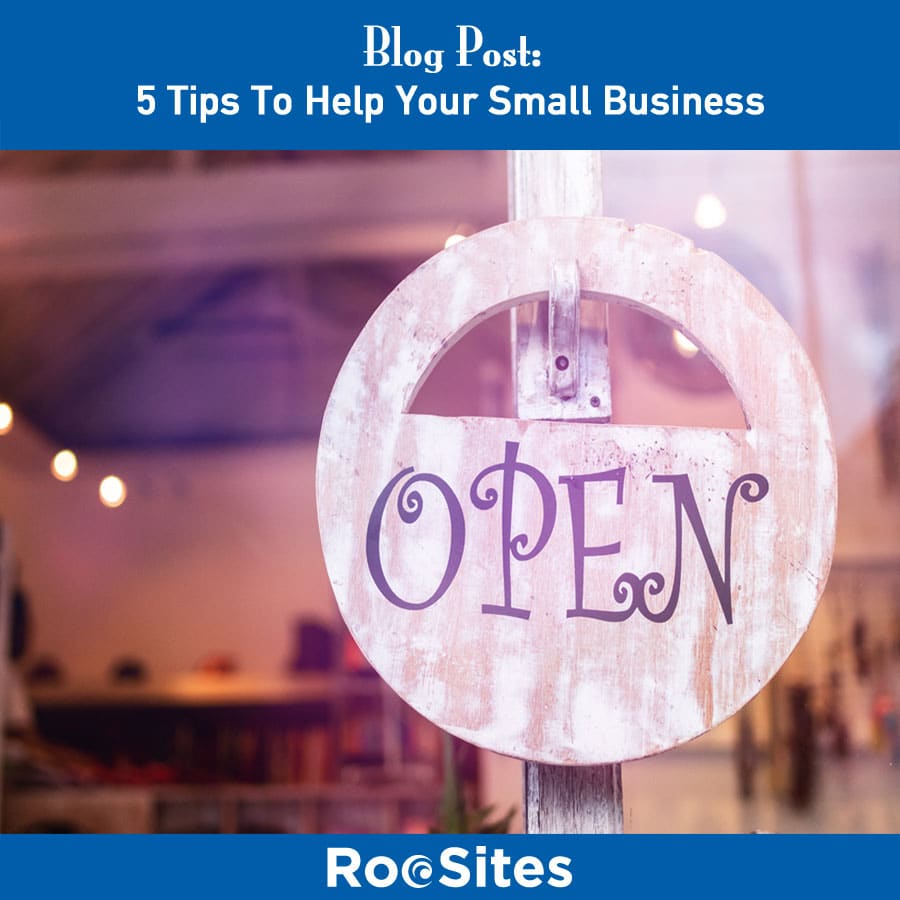 I was very proud recently writing up my newsletter announcing seven new clients. We are an overnight success that took over 20 years of hard work to happen 🙂 We continue to gain clients via referrals from happy customers. As any small business person will tell you referrals are the lifeblood of any company like mine.
Now this post is not meant to just brag about our success. No, actually this is a post designed to help you, the small business person.  I intend to share with you what I consider the secret of success for any small business, particularly service businesses. Now my business isn't your typical service business, usually you think more of the guy that comes to fix your refrigerator or the exterminator, or perhaps someone who comes to cut your grass. But, I do look at myself as a service company and most definitely a small business despite our tremendous growth.
Communication & Responsiveness

The simplest thing a service business can do to retain customers and reap the benefits of those people referring you over and over is to respond to inquiries immediately. As an example, we answer every email the same day. Most of the time we fulfill customer requests within 24 hours. No matter what you're doing, respond to your customers quickly. Otherwise, they will go elsewhere. And, If you have the contact form on your site, make sure you check and respond as soon as possible. When people fill out a form, they do so as they want immediate help. As not everyone prefers the phone these days, they fill out your form. If you ignore this or take too long to respond, again they will probably go elsewhere.

Take a long view

A lot of times companies make the mistake of overcharging a customer on their first interaction. The problem with that, is you leave a bad taste in someone's mouth and they're not as likely to for you or use you again. Instead, try to be fair, even giving first time customers/clients a discount. The result will be repeating business and referrals. Being shortsighted and overcharging maybe profitable in the short term, but in the long-term is not a great strategy.

Quality Offerings

One thing most people and companies are looking for is to deal with businesses who have a good solid offering. For us, we have tried to develop service plans to handle most of the web tasks a small business could ever need. So rather than their company having to hire a person to do SEO, another to do social media, another to write blog posts, another to host their site, and yet another to manage their website updates and security, they just hire us. So think about your business, what are you offering and what can you add to those offerings to make you more valuable to your customers?

Help Those Who Help Others

One thing that we have always done is give a substantial discount to nonprofit organizations. This is something we recommend to most small businesses. By giving a discount to nonprofits, veterans groups and others you show people that you are a part of the community. This leaves your customers with a good feeling about you and your business. And people always want to refer companies they like and respect.

Always Be Reviewing 

I am a firm believer that you can always be improving. [ see my post on Kaizen – Kaizen is Japanese for "improvement", or "change for the better" ] But to do so you need to constantly be reviewing what you are doing as a small business. Take a look at what can you do better, what works and of course what doesn't work. The world is constantly changing, and as such you need to be evolving all the time as a business. Keep your eyes on others in your industry, look for the next big thing. I'm not telling you to get away with from what made you successful, but perhaps adding something to your company can help you sustain yourself for the long haul.
Bottom Line
I have followed these tips and they have worked well for me growing my business over the last two decades. I'm sure there are other good pieces of advice, and I would love to hear some of your tips to help small-business. The small business community is a tight knit one and anytime you can reach out and help others, that's a good thing. Good karma can never hurt!