We are thrilled to share some exciting news with our valued community today! One of our clients, Happy Home Watch of Dunedin, Florida, has just achieved the ultimate online milestone – securing the #1 ranking on Google's search results page!
---
If you'd like, help with your search engine, optimization, please contact us today.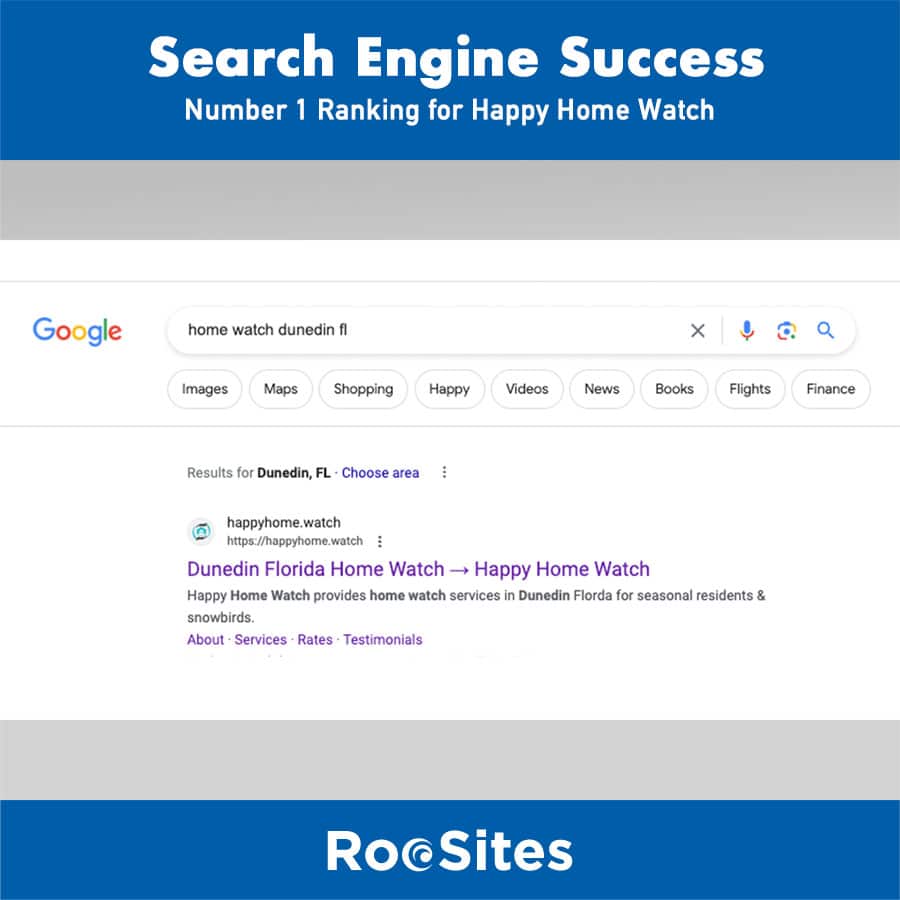 ---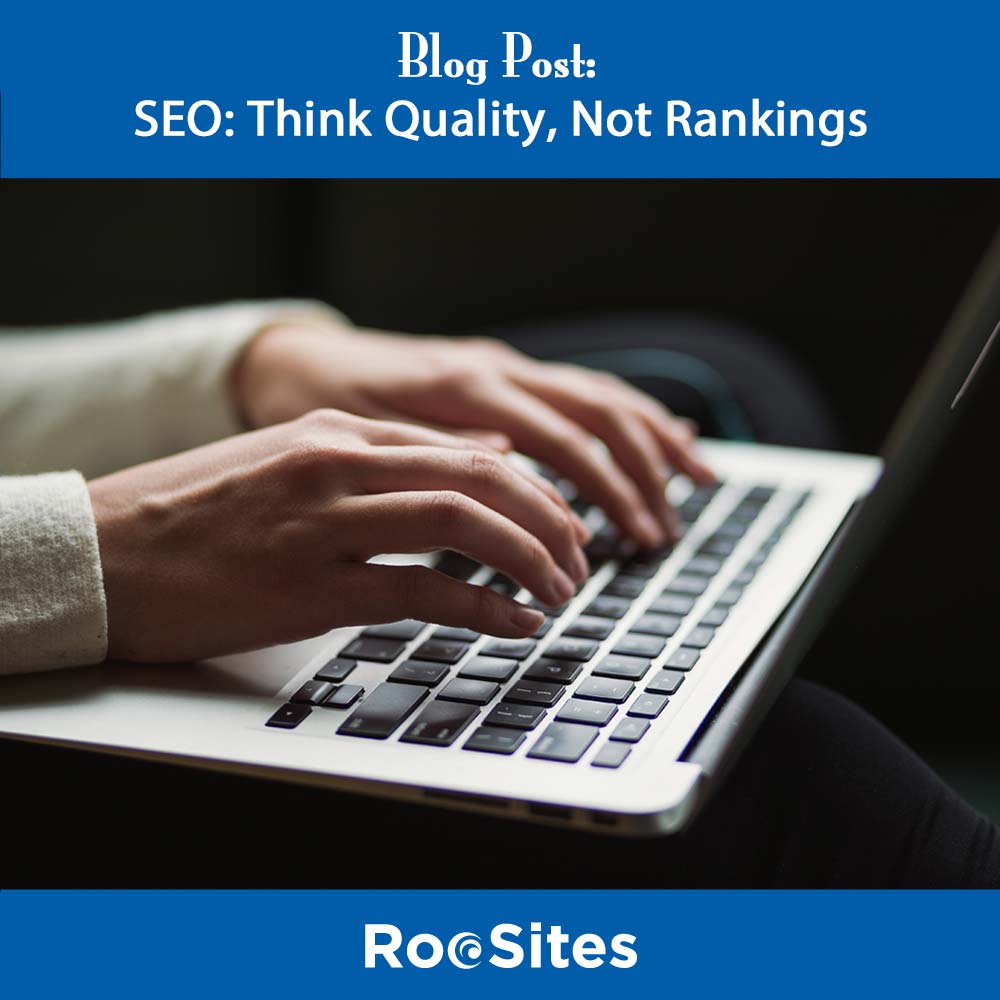 People often ask me how to improve their SEO (Search Engine Optimization). They are bombarded with phony SEO spam emails and calls from companies promising to make them number one, although these companies don't even know what the company wants to be ranked for in the first place!
My answer is typically the same: Put quality, relevant content out there as often as you can. Search engines are looking for the best answers to people's search queries.  So it is only logical that you should put time and effort into good, relevant content.
Does it happen overnight?
Absolutely not. SEO takes time and a lot of elbow grease.  Using a good content management system like WordPress is certainly helpful, and I find that my content is indexed faster. But Rome wasn't built in a day, and search engine rankings aren't going to get where you need them to be in an instant.
What is "quality content"?
This varies from site to site. The question I always ask myself is: Will somebody that comes to my website be interested in the words I write?  Is it relevant to my audience?  Think of it like this, say your website is about cars.  A relevant article might be about fixing cars or selling cars or perhaps a review of a new model. Of course, this depends on what your involvement is with the topic.
Learn More About Quality Content, SEO & Google Friendly Websites »
How Often Should I Post
Now this is a tough one.  I think that you should post as often as possible, provided you have good material. Now it is tougher than you think, while you're going about your daily business a lot of people just don't have the time to be posting frequently.  If you can post once a week that's great, but if not try for a minimum of once a month. Of course if you are a larger company and have people on staff with the specific duty of content development, then of course you should increase the amount of posts.  Look at it this way, if you are a manufacturer of widgets and every week you post articles about widgets. At the end of the year you have added over 100+ links into Google's index including posts, categories and tags.  Your competitor, we will call him Joe's Widgets, hasn't posted in a couple of years and has only eight pages of content within the index. I ask you this, who should do better in searches?  Duh, right?  Although it seems like common sense, people are always trying to take shortcuts, and it just will not work.
But are there ways to improve your SEO within your articles?
Yes, most definitely there are techniques which make your posts more search engine friendly. If you are using WordPress, I recommend using a good SEO plug-in. Most will give you help with the post and will help you improve.  You will always want to be careful, not to be keyword stuffing as that is a good way to hurt your site's rankings.  That is where a good plug-in can assist. It will tell you when you've used your desired key phrase too often and will be considered keyword stuffing. It will also tell you other things that search engines are looking for, such as inbound and outbound links, headings and other items.
Bottom Line
If you put out the best content you can, your search engine rankings WILL improve. If you just try to beat the search engines with tricks and Black Hat SEO, you will not go anywhere, and eventually your site will probably be kicked out of the Index or have your site be severely penalized. Also, consider this: if someone comes to your website because of your SEO work and the content is lousy, you may have gotten them there, but they're not sticking around, and they're certainly not going to give you business.  However, if they like what you've written and find it relevant, your chances to secure them as a customer/client are much improved. And isn't that the goal of search engine optimization? You want to get them to your site, of course, but posts written solely to improve rankings are never a good idea as they are typically unreadable.
If you need help with your SEO, please feel free to contact us.