There are many reasons why eCommerce sites fail. In this post we focus on five of those reasons which will almost certainly guarantee failure. We also will provide tips to help you with your eCommerce sites.
1) Pricing
The number one reason e-commerce sites fail is because of improper pricing. People shop on the web mainly for the best deals they can find. In an Amazon, Walmart world people shop around for the best prices.
So the question is, if someone goes to your website and you're selling something that is available on larger e-commerce sites for much less money, why would they buy from you?
Well, there are customers who may have a long relationship with you and are willing to pay a little bit extra due to that relationship.
But most people are shopping for price, and if your prices aren't competitive, you will never succeed.
Pro Tip: Do your due diligence in researching the products you are selling.  Do some searches and see if your product will be competitive in the marketplace at the price you have set.
"The moment you make a mistake in pricing, you're eating into your reputation or your profits." ~ Katharine Paine
2) Shipping
Another reason why e-commerce sites fail is due to expensive shipping charges. In an Amazon world people want free, fast shipping (which is what they get with their Prime membership). So even if your pricing is excellent, if you add in shipping charges and it makes your product more expensive, again you will fail.
Pro Tip: If you are selling an extremely expensive product, consider building the shipping right into the price of the product.  That way, you can publicize the fact that you have shipping included.  I recently had a client selling items worth over $50,000.  Their shipping cost was in the thousands and a lot of people balked at that. So they just made the price of the product $52,000 and people are willing to pay.
"Quit simply: If your product price + your shipping charge is higher than your competitors, customers will go elsewhere." ~ Barry Roos
3) Website Experience
The third reason why eCommerce sites fail is due to a poor website experience. When someone is shopping and goes to your site, they want to quickly find the product they are looking to acquire. So if your main menu is not clear and people can't find the product they want within one or two clicks, chances are they will go elsewhere and again you will fail. Another dissatisfier  is when websites have convoluted check out pages. Today's consumer wants a simple, one page checkout.
Pro Tip: One good thing to do before you launch a website is to have people do some unit testing within your company. Also, have people who have nothing to do with your business do some testing and get their feedback.  You'll be surprised at all the good information people come up with, that you might not have thought of as you are too close to the project.
"Usability rules the web. Simply stated, if the customer can't find a product, then he or she will not buy it." ~Jakob Nielsen
4) Products
A fourth reason why eCommerce sites fail is that the company is not paying attention to latest trends and carrying products that people don't want.  As with a brick and mortar store, you really need to pay attention to what is going on in your market. If you were carrying something in a clothing store as an example and it sat there for a long time, you certainly wouldn't be selling that piece of clothing, you would replace it with something that people want. Well it is the same exact thing with e-commerce websites, give the people what they want.
Pro Tip: do you know what it's selling and what isn't selling on your website.  A good idea is to do some competitive analysis by visiting your competitors websites and their brick and mortar stores.  Say you are selling women's clothing online, go visit a popular store in your area and see what they're selling.  Another good idea is to go to shows, and see what is coming out for the next season.
"Scout out competitors' websites. Everything your competitors think is important or relevant usually exists on their website." ~ John Manning, The Disciplined Leader: Keeping the Focus on What Really Matters
5) Customer Service
Last but not least is Customer Service. Customer service is a big reason why eCommerce sites fail. People want their websites to operate almost automatically. And in many cases, they do. However, there are times people have a question for you, or a problem with an order. That is where your customer service comes in. If you are quick to respond and help people with their issues, they will come back. But if they have to wait for days for a resolution, chances are you have lost them forever.  Being responsive is easy, and we all know as a business people we need to be, but the reality is many companies fall down when it comes to servicing their customers/clients.
Pro Tip: Put yourself in your customer's place. Make sure you respond to emails and calls, and especially deal with problems swiftly. People truly appreciate good customer service. Our customer service is a big driver for my company. Most of the referrals we get our because we offer the best customer service in our industry. When I went into business I made a promise that I would respond to all emails the same day and wherever possible make those updates to peoples websites within 24 hours.
"Customer service shouldn't just be a department, it should be the entire company." ~ Tony Hsieh, CEO of Zappos
Bottom Line:
There are many reasons why eCommerce sites fail besides the 5 we mentioned. But these are the main things that you need to pay attention to in order to succeed in the ultra competitive world of online shopping. If you have any questions about e-commerce, or anything else, please don't hesitate to contact us. We are happy to assist you with all your website design, development and website management needs.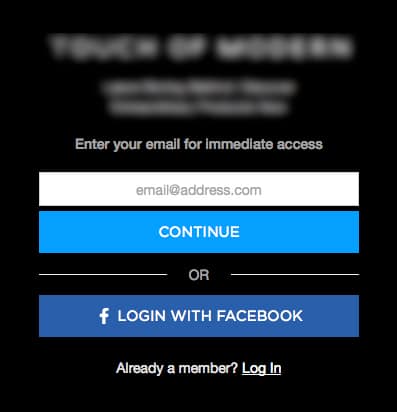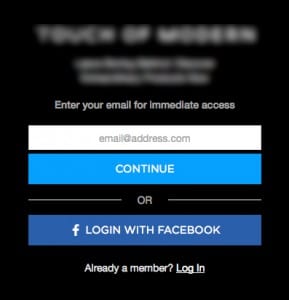 I was reading a business article and on the side, an ad caught my eye. It was for an electronic device that looked quite handy and unique. So as most marketeers would like, I clicked on it and went to the website. Well much to my chagrin, you have to give your email address in order to get on this site. So, I thought to myself, let me get this straight you will not let me get into your website to give you money without my email address. Kind of foolish, as I have to give my email address at checkout time anyway. So it got me to thinking, what is the number one complaint about e-commerce sites? Simple, making the process harder than it has to be. We have long ago discovered that you need to have things like one page checkout. Having to go through multiple pages in order to checkout is a no-no, and people will abandon their orders.
So again I come back to the site I mentioned (I will not mention their name), they won't even let me into their site. This email box slaps me in the face and basically says to me "give me your email address, I'm going to spam you otherwise we don't want your business". Wow, unbelievable. In this day and age where companies are fighting for the almighty dollar, this company has the nerve to require you to give your email address before even seeing their offerings. They want you to join, so they can market to you, an ill-conceived premise. After all, I can go to Amazon who has over 200 million products available.
Whatever this eCommerce company was paying for the ads I clicked on, they just threw away the money. While the product was unique they are not the only one selling it. I went to Google to search on the product and found it available on many websites. Amazon as I suspected had the item, I can purchase with one click and it'll be at my house in two days as I have Amazon Prime.
Lesson learned: trying to be a little too cute in making people give you their email before they even see your site is a sure way to lose business and eventually put yourself out of business. Amazon has a loyal following as they realized early on, how to please customers. People will actually even pay a bit more sometimes as they know they'll get their items in a couple of days and if they have any issues Amazon will take care of it.
Did you know: RooSites can assist you with building a customer friendly e-commerce site that won't break the bank. Contact us for more information.