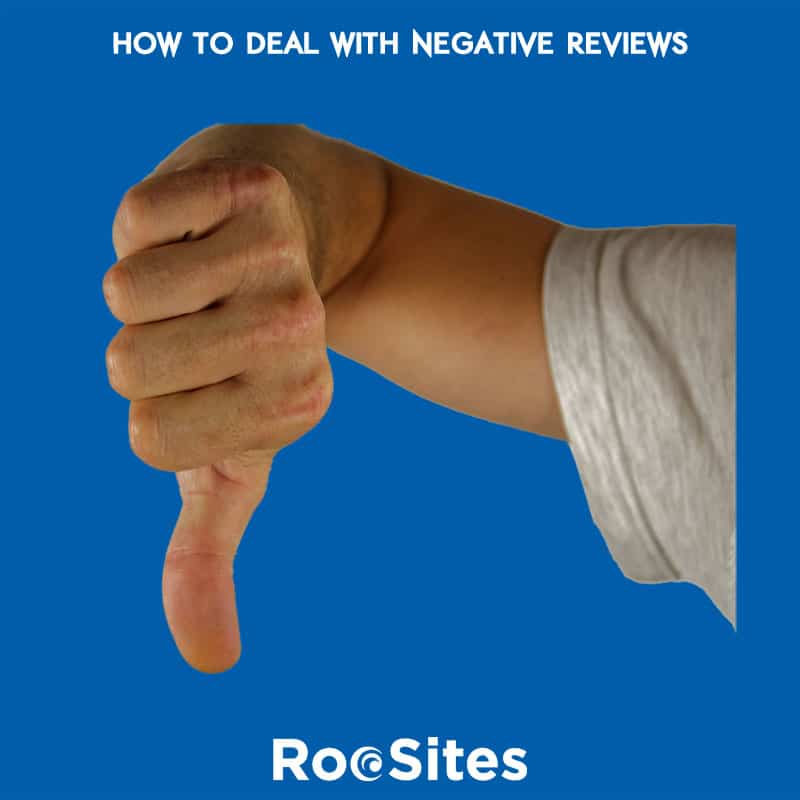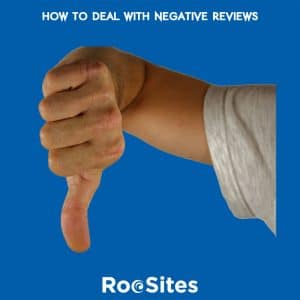 Every business gets negative reviews, it is how you deal with them that counts
It is inevitable when you run a business that 100 percent of your customers will not be happy. Negative reviews are a normal part of doing business in the age of social media. Take a restaurant as an example. Think of the best restaurant you know, and then read their Yelp reviews. Chances are, a top restaurant will have mainly positive reviews. However, if you cook for thousands of people there will be some who won't like what you have prepared. Perhaps a waitress was under the weather and didn't treat people as nicely as is the restaurant's norm. That person will probably write a negative review. Unfortunately in today's world people are far more likely to write a negative review and won't even think to write anything when they've had a good experience.
So what do I do when I get a negative review?
First off, don't panic, as I said they're all a part of doing business in today's world. I work with my management clients all the time to handle reviews appropriately. The best thing you can do is respond in a helpful manner. If you are a restaurant and got a bad review, perhaps offer a free meal or a gift certificate to try to get them to try you again. In other businesses, answer the criticism as nicely as you can manage. Now we all have a defense mechanism, which tells us to fight back when we are seemingly under attack. However, I have found that responding in a helpful, nice manner can actually turn some bad reviews into a positive.
Here are a few examples of companies that handle negative reviews correctly:
Example 1: This case is about a florist, one of the finest in all of New England and that has been in business since the 1920s. Like a lot of florists, when you order flowers outside their region, they use another florist to fulfill the order. Well in this case the person wasn't happy with what was delivered so they wrote a bad review, even though the originating florist wasn't the one that created or brought them the order. Still, they recognize that they are responsible and offered free flowers to the people as compensation. This made the person happy that the florist was willing to do what it takes to satisfy them, even when it isn't their fault.
Tip: Offering a replacement quickly shows customers you care. Some things are beyond your control, but how you handle a bad review isn't one of them.
Example 2: This case is about a restaurant. The restaurant had 99.9% great reviews. However, someone wasn't happy as the wait was long and they thought the waiter wasn't particularly friendly, and that the the food was just okay, not what they had heard. The restaurant manager replied quickly and said that they were sorry that they had a bad experience and would love for him to try the restaurant again at their expense via a gift certificate. The person tried it again, had a great experience and became a regular customer. Now had the restaurant manager said something nasty or didn't even bother to respond to the negative review, this person would never had come back and told their friends of their bad experience.
Tip: one thing many restaurants do is keep track of people they give me free meal to due to a bad experience. This way they can be sure to be extra attentive the next time these people come in.
Example 3: This example is about an apartment complex. When the business takes an application, they do a credit check. If someone's credit is below a certain level, then they require a cosigner. Just smart business. Well, when you have to turn down some of the applications or require a cosigner, people can get upset. In this case the person came back with a bad Facebook review. The apartment company wrote back that they were sorry they couldn't accommodate the person and would be glad to give them the name of the credit bureau so that they can work on repairing their credit so this type of thing doesn't happen to them ever again. This answer helps the person out and also shows that they are sympathetic to the person's plight. Now, as the person wasn't able to secure a lease, they may never be happy. But everybody else to read the reviews will understand that it wasn't anything the apartment complex did wrong. People will discount this negative review as they can tell the person was just bitter and upset.
Tip: Always explain your process with potential lessees so they understand the credit check process and aren't surprised if they aren't approved.
Bogus reviews
Now this is a bit different than normal negative reviews. Sometimes your competitors and others will go and create fake personas and give your business a bad review. You can also respond to these, and I always say something like: "Hello, I don't believe we have ever had you as a customer. Can you give us details as to when you've did business with us? We would be happy to help you in anyway we can". If you don't get a response (which is typical), then report the user. Most social media and review sites have a mechanism for this. I have been fortunate to get many good reviews, but there was one a few years ago from a made-up Google account, gave me one star and didn't even have any text. I responded that I know I must be doing something right when my competition is creating these types of reviews.
Closing Thoughts
The main thing to remember is to always respond to negative reviews. Don't let them sit there and not have a response, that is the worst thing you can do. People want to see that you are responsive and will stand behind your product or service. No one expects you to be perfect, how you respond shows the world that you care and you will make things right if a person had a bad experience with your company. I can actually tell you that companies that stand by their product or service personally have turned me around. I had in incident with a company I was doing business with and gave them a bad review, which I feel, was warranted. They came right back and asked me what they could do to make it right. I told them, they did and I went in and I told the story and am now a customer for as long as they are in business. The way you would handle bad reviews can actually increase your business, as strange as that sounds. Similar to my last blog post where we discussed what to do when customers leave you, you actually can turn these things into a positive, which will help your business down the road.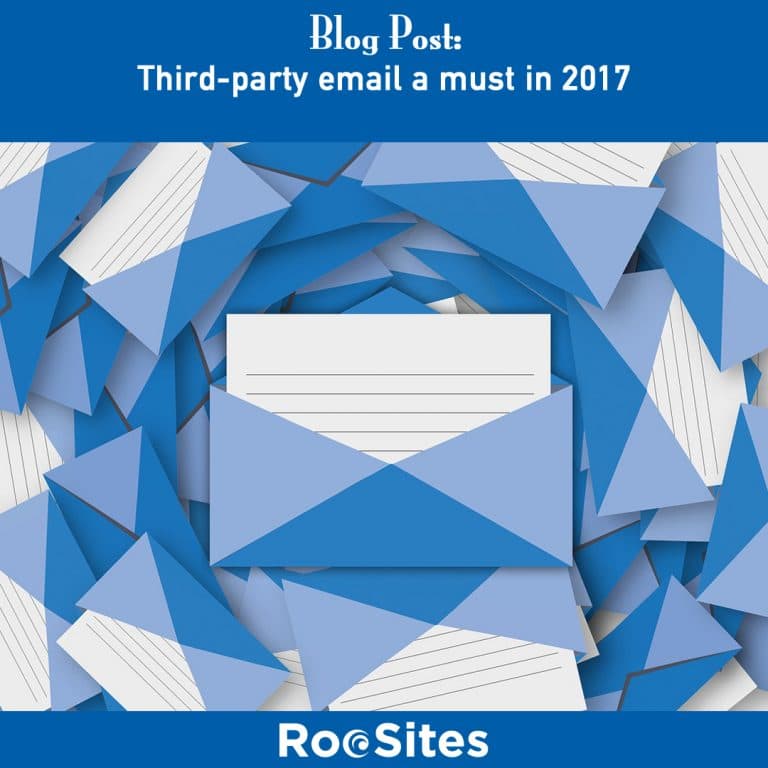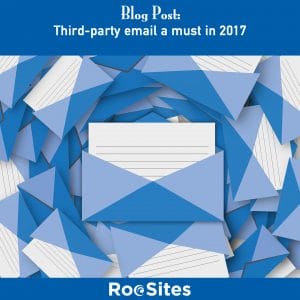 I am recommending to all my website management clients that they are utilizing a third party for their email. We used to manage most of our clients email on our server and this worked well for the last couple of decades. However, due to the increase in worldwide hack attempts, we believe it is prudent for our clients to move to a third-party email.
Let me explain
If your email it Is hosted on the same server as your website, and it goes down, your email goes down with it more often than not. Now many times these attacks just use up your server's memory leaving your server unresponsive and timing out. Most of the times the server can be rebooted and we can research how why this happened and block the offenders. Many times it is a malicious act, DDOS type of attack. But, sometimes processes running concurrently from different accounts cause these outages. So the server runs out of memory and it becomes unresponsive. Down goes your email.
By separating your website hosting and email functions, when one goes down the other is not affected. So in essence your email will almost always be up even if we have to reboot our server, or if there is an attack of some kind. As we have seen in recent months these attacks are more frequent. Recently Amazon's hosting platform AWS was down for over four hours taking down some of the more well-known sites in the world, Such as Netflix, Instagram and 180,000 other accounts. We are not unaffected by these type of the attacks and they happen all the time. So by separating your email function, you will not see this downtime very often. More and more we are forced to reboot the servers. This will insure your email doesn't go down even if servers have a brief outage. For businesses that depend on their email, it can't go down even for a few minutes.
What kind of options are out there for third-party email?
For those of you who like Microsoft products, i.e. Outlook, then you can look into Office 365 .
For those of you more partial to Gmail, you can use Gmail Apps for you and your employees.
For more options, even free providers; contact us and we can help you find what you need.
In Closing
The choice is yours as to what type of email provider you would like. But, we implore you to make sure you are using a third party option. You will be glad you did.
Save