We all struggle with what to post on our various social media pages right? Whether you bulk schedule your posts, or try and manually post each day or on a regular basis, it can be hard to think of valuable things to post. Let me tell you about a simple thing you can do to always have posts at the ready.
Write things down.
I know, brilliant right?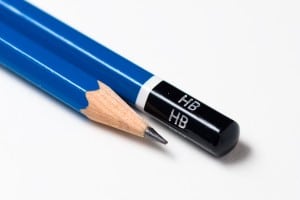 I keep a spreadsheet open and when I think of something I feel my audience will profit from, I add the post to my list. If I am away from the office, on my iPhone & iPad, I use the evernote app to write down these pearls of wisdom. In my job I am on the web all day, and things I see spark interest. The synapses get rocking and I come up with a post which will benefit my readers. I add things almost every day and the result is oodles of quality content suitable for social media posts.
Now if you are wondering more about the content of your social media posts, I refer you back to one of my favorite blog posts, The Power of SME (Subject Matter Expert). I always advocate posting things that portray you as a subject matter expert or thought leader.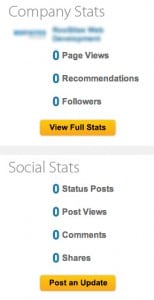 It amazes me how companies send you a monthly email showing you how little interest there is in their sites.  You get these from business websites like Manta and review sites like Yelp.  Then they try to get you to spend money on ads on their sites to get more attention.   I don't know about you, but I am not spending hard earned money on ads for companies who tell me I get little or no traffic on my profile.
Here is my advice to companies sending these statistics review emails. Change your strategy to only send statistic reviews when people have had action on their profiles.  This doesn't mean you can't send out other emails of interest. Manta for instance sends out some valuable tips.  If you asked those companies if they think sending emails that make them look bad is a good idea they would look at you like you have two heads.  Yet, this is what they do, again and again.
Bottom Line:  When you are trying to build your brand, sending emails to users is not a bad idea. However, sending emails that tell people you are basically irrelevant, is not smart.

People love Facebook games. Personally I don't get it and tire easily of them.   But of course, everyone has likes and dislikes.
But there is a downside.
The notifications that appear on the right side of your screen can really hurt you.  Take for example, the case of your friend who always tells you they are swamped at work.  But whenever you are on facebook you notice they are playing a game.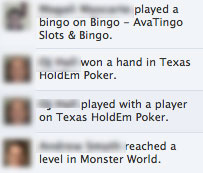 Now, what if one of their clients (or boss) noticed this in the middle of a work day? Worse, imagine this person was behind with a deliverable?  I don't know about you, but this would give me a pretty low impression of the person.  The problem is that people's personal and professional lives become intertwined in social media.  If a client friends you, you aren't going to reject them.  So be aware.  Its one thing for clients to see you listen to Captain and Tennille music on Spotify during the day, it is another to broadcast to the world you are fooling around rather than working.

It is amazing to me how companies want to succeed with social media, yet go years without posting. I was on the Twitter page of the well-known Boston marketing company. I saw they had a tweet about a July event. Great, they are current. Then I realized it was July 2010! What an absolute turn off. I would guess that anybody that came to their Twitter page, will not return. And I'm sure they will not go on to visit their website. (Which by the way is not up-to-date either).
Look, you don't have to post every single day to your Twitter, Facebook, and other social media pages. But, if you don't have the time to post ever, then take them down. I know, you're shocked to hear me advise taking down your social media pages, right? But, you are better off not having someone come to page which will totally turn them off, and make sure they never use your services or buy your products.
If you feel however that social media is a part of your company's marketing strategy, then I can help you. We can work with you to craft some posts, and then we can schedule them for you.  So at the very least you are posting every day, every other day, or maybe once a week as you see fit. This strategy will help your business and you will see a bump in traffic to your website referred from you social media pages.
In Conclusion: Social Media can truly help drive traffic to your website and get people into your store. But neglected it can actually hurt your business. So be active, get help, or take down your social media.

I love what I do. I know I can help companies succeed with Websites, SEO and Social Media. I have a track record of success and have worked hard to maintain a high level since 1996. But to succeed I also need a bit of help from clients.
Clients want to:
Have a successful Website
Do well in searches (SEO)
Have a solid social media presence

I can help with all 3. I won't make unreal promises, but if you are willing to put some effort in together we can meet and probably exceed your company goals.
My maintenance plans are the best in the industry. I can provide the support you need to prosper. Whether you need an hour, 2 hours, 15 hours, or even unlimited support each month, I can support you.
Now here is the catch. You need to put in minimal effort. I say minimal, but there is some effort needed. Content is king, as it should be. Will you be willing to write each month? Perhaps a bi-weekly blog post? Will you sit down and spend an hour or two writing some tweets/facebook posts? I can schedule them for you, and help create a strategy to grow your presence. If folks ask you a question on facebook, can you respond quickly? It is about relationships. If you ignore people they will go to your competition, guaranteed.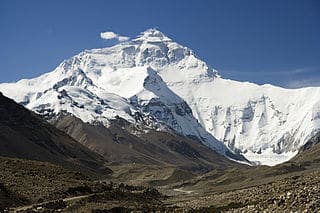 Believe me I know your busy. That is why I am here. And the time I need is minimal. In truth, the reason I wrote this post is due to a client I support. I built him a kick-ass website a few years back. Getting him to do anything with his site or social media is harder than climbing Everest (at left) blindfolded with your legs tied together. (Pretty hard, right?) But here's the part that kills me. He is on Facebook 7 days a week playing silly games. And during work hours as well. …I am just too busy Barry, he claims.  You see he forgets we are friends and I can see stuff in my media feed. Hey I am thrilled he is good at words with friends, but I know one thing: That game ain't making him money. (And if he is so good at words with friends then he should be able to string together a few sentences, for a blog post or 140 character tweat?) I am just saying….
In closing. If you are ready to take your website/social media to the next level, fill out my contact form and let's chat. I can help you, if you are ready to help yourself.