Congrats to Sharon TV on the launch of your new website!!
Sharon Community Television is a cable access station which produces and distributes television programs for the community of Sharon on cable channels 8, 12 and 22. A serene suburb of Boston, Sharon is surrounded by green space with beautiful Lake Massapoag as its centerpiece, and was selected as Money Magazine's "Number 1 Best Place to Live" in 2013.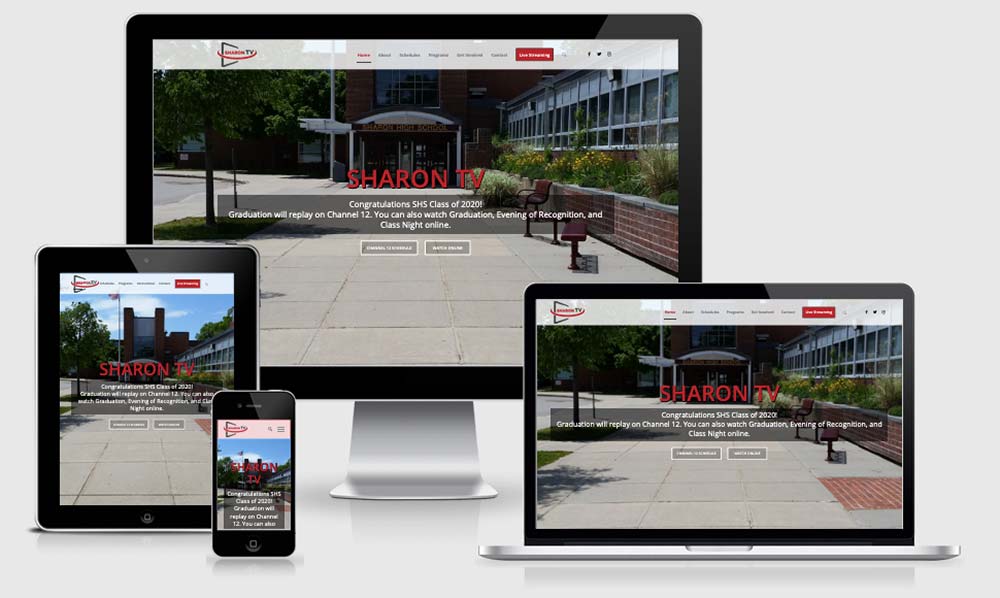 Welcome to new clients:
ShortStaf – Venice FL – On-Demand Party and Event Staff
David Douglas Greenberg – Boca Raton FL, NYC – Chairman Of The Board at Ziyen Energy, Former NYMEX Board & Executive Committee Member, Keynote Speaker – Greenberg Capital
Pembroke Titans Against Drugs – Pembroke MA – Pembroke Titans Against Drugs (PTAD) was formed in August 2014 with the vision of Pembroke Massachusetts as a drug free community.
Sharon TV – Sharon MA – Community Television Station
Thank you, your business is truly appreciated!!