Have you ever noticed when you are designing a website, you have a tendency to fall back on what worked in the past for you? Does it get to the point where all your sites start to look the same? I call this the "Mike Bra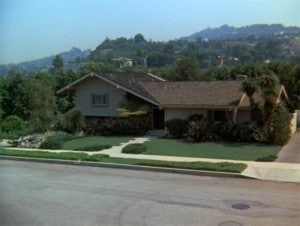 dy Syndrome".   If you remember, in The Brady Bunch Movie, Mike, an architect was failing to sell designs as they all looked like his one successful project: The Brady house. He designed a gas station, and it was the Brady House with gas pumps, he then designed a restaurant, again exactly the same. He couldn't understand why he couldn't sell a design, as he was too close to it to see the forest through the trees.
The point is, we all get stale and it can be challenging to come up with new designs.  For me, I don't have the option of repeated trips back to the drawing board, so I tend to have at least 2 other designers create a mockup along with myself. This allows my clients to have really good choices and the end result tends to be something special. As my company develops sites for small businesses, this type of service is pretty rare, and I am proud of that.  Now if I were strictly a designer I may not be able to do this, but since I also develop and ultimately manage the sites, it is my best interest to create something special, even if the design phase can be quite costly.  I also try to rotate in new freelancers to create designs, as using the same few ends up back with Brady Houses.
So let me ask you this, if you are a designer, you need to get inspiration to avoid the syndrome I mentioned. Where do you go for that inspiration? Websites? A walk in nature? I would love to hear. I am sure those pulling their hair out would like to know as well.