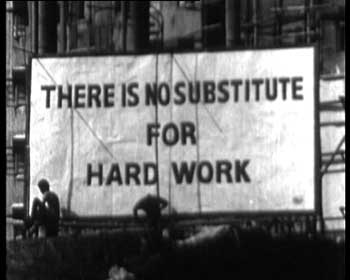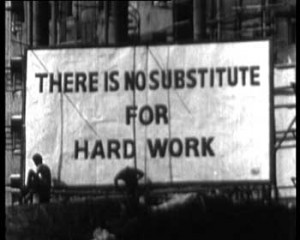 In advertising you have taglines, slogans and mission statements. But unless you live those things, they are just words, hollow bullsh*t.
For example my tagline is "World class websites, Best in class support". I feel that we are building high quality websites and we offer the best support in the industry. So yes, I am living my tagline (as all companies should strive to do).
In terms of support, we are certainly unrivaled in the small business website management world. If possible I close support requests on the same day. And I ALWAYS respond quickly. This kind of service is quite rare, and with most providers it can be as much is two weeks to get a simple thing done. Unacceptable.
But words are just that, here is an example:
I unexpectedly had to go to a funeral in Manhattan on Monday. Now most people would just blow off the day and not even look at email or worry about clients. Now I have priorities just like you and certainly family is first. But here is how I handled the situation: I put on my out of office reply and instructed my clients to open a support ticket which I would answer as soon as possible. Well, sure enough I returned home and found five support tickets waiting for me. Now I certainly could put them off until the next day, but instead I worked 'till midnight and got everything done. My clients would've certainly understood if I took a day or two or even more to get their requests done. But for me, as I said it is about living my tagline. You can't just say you offer industry best support, you have to actually do the job. And this is something you have to prove everyday.
If your current provider does not giving this type of service, then please contact me.
The other day I was on a call with a potential client and he asked me how long I had been in the business.  I told him I had built my first site in 1996, the early days of the internet. I got to thinking how time flies and how much things have change in such a short time.
For Instance:
Remember when you had to build sites to look good in 800 x 600 as that was the most popular resolution?  Wow has that changed for the better.
Remember when all your clients wanted flash on their sites? Then along came the iPad and changed the world. Thank you Mr. Jobs.
Remember when your choices of fonts was limited to but a few choices?
Remember when AOL was on top of the world? Now a mere shadow of itself.
Remember when dial-up was your only choice? Now modem sounds are history.
Remember when you could only use very small images due to download times?
Remember when Yahoo was the search engine of choice? Now Google not only owns the search market, it has also become a verb.
Remember when you had to build a separate mobile site? Then along came responsive design.
Change is a constant, especially when dealing with technology. As Winston Churchill said, "To improve is to change; to be perfect is to change often."
I couldn't agree more, and can't imagine what changes we will see in the next 17 years!