Congratulations to Collins, Loughran & Peloquin, P.C. on the launch of your new website!! CLP are seven attorneys engaged in the full-time practice of labor employment law on behalf of municipalities and other employers, and education law on behalf of schools.
Technology:  PHP, MySql
CMS: WordPress
Design Note: Responsive design
Website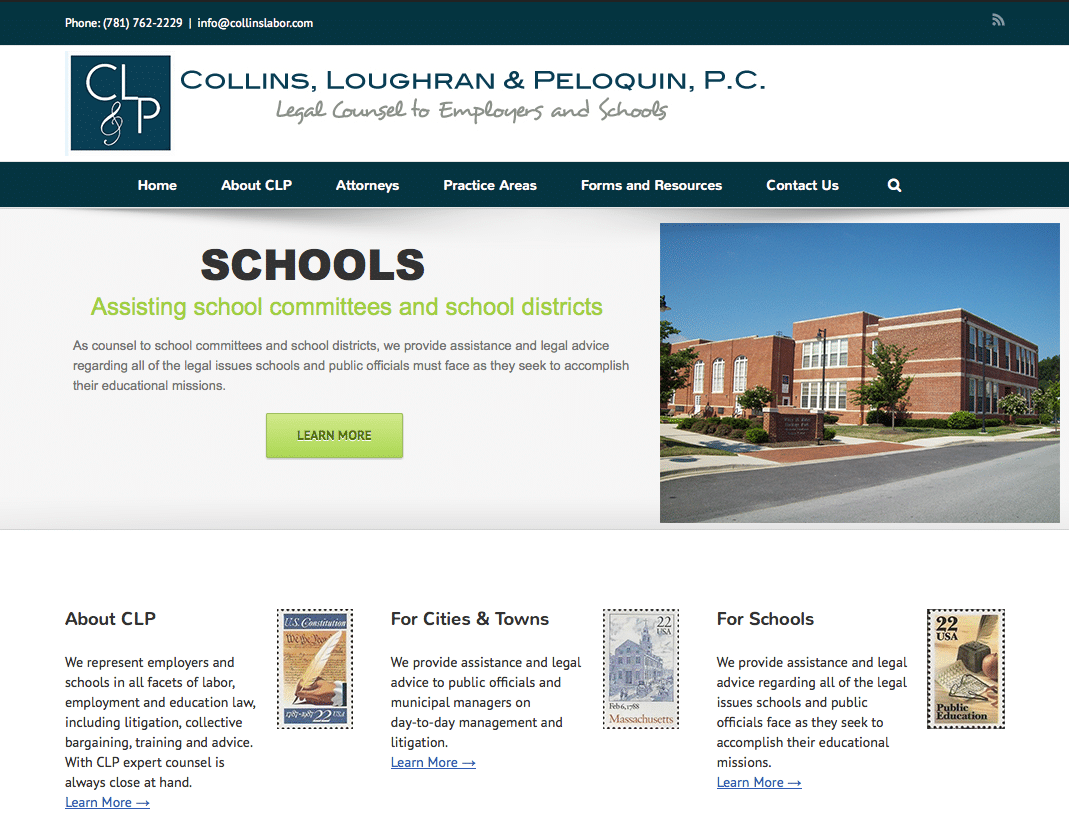 Today we launched a new site, Google Class C Settlement. The website has important information concerning the settlement of In re Google Class C Shareholder Litigation, C.A. No. 7469-CS (Del. Ch.).
Client: Block & Leviton, LLP
Technology: PHP, MySql
CMS: WordPress
Website: http://googleclasscsettlement.com/