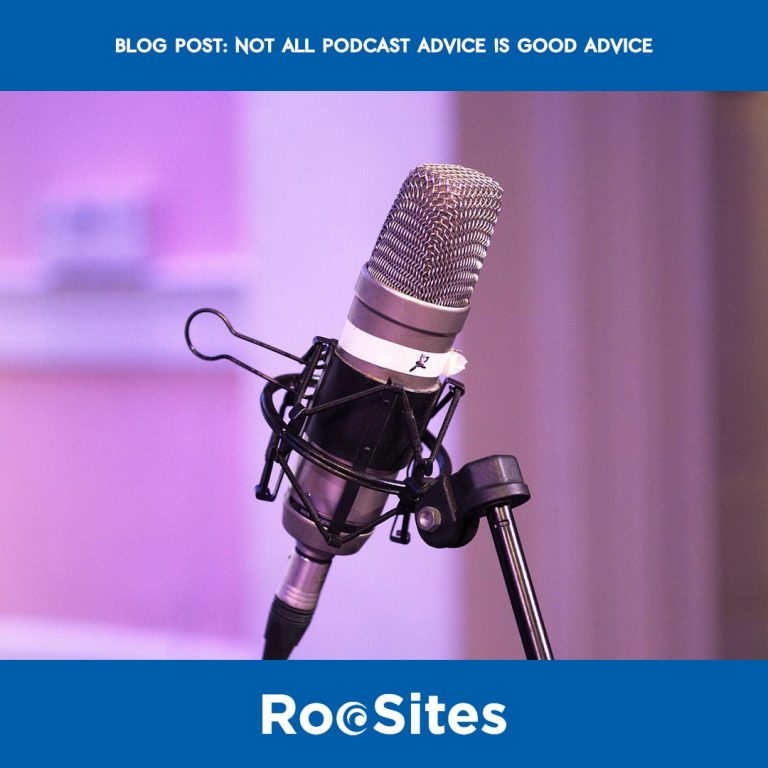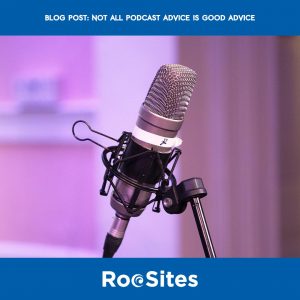 I love to listen to a podcast when I go for a walk. As a web guy I love to listen to industry podcasts and learn as much as I can about relevant topics. But as I recently learned, the advice is not always accurate and in this case possibly illegal.
I tend to listen to podcasts about Marketing, SEO and other web stuff. I find I can always learn something new which I can then use to better assist my website clients. However, yesterday I was listening to a podcast about web development and design. The guy sounded intelligent enough and then he got to his main point.
He advised people not to allow payment by check.
Huh?
Then he made his points:
People pay quicker when they can pay online.
If they pay online you won't give them social security or EIN numbers.
Clients won't send you tax forms if they pay by credit card.

As someone who builds and manages websites for small business, the first bullet is not always true. Just because they get a link to pay doesn't mean they pay right away. I have clients who send a check immediately and others that take a longer time to pay. But, I have others who pay online and take a long time to pay.
The second bullet is just plain wrong. Companies (in the US) have to by law send you a tax form for payments over $600. So you can't make the statement you won't have to give them your information. I found a great article in Entrepreneur.com entitled: 1099 Rules That Can Make or Break You This Year where they say: The "general rule" is that business owners must issue a Form 1099-MISC to each person to whom you have paid at least $600 in rents, services (including parts and materials), prizes and awards or other income payments.
As for the third bullet, as I said in previous paragraph, companies are required to send you a tax form and it doesn't matter your method of payment.
One thing he didn't mention was that credit cards also have a cost associated. So from a purely profit and loss standpoint you are better off with a check. Also, why make it more difficult for clients and customers to pay? Give them options. Some companies only pay by check, so I for one will not turn them away!
Bottom Line: We have so many sources of information these days, podcasts, social media, blogs, TV, etc. While a lot of the information is good, you have to be careful. Not all advice is good advice. If you hear things that don't sound right, check with professionals. In this case a call to your accountant or business attorney will quickly set you straight.