We are pleased to announce the launch of Ashley Brinton's new website.  Ashley is a singer, songwriter and Actress.
Technologies:  PHP, MySql
CMS: WordPress
Design Features: Responsive Design, Logo Design
View Website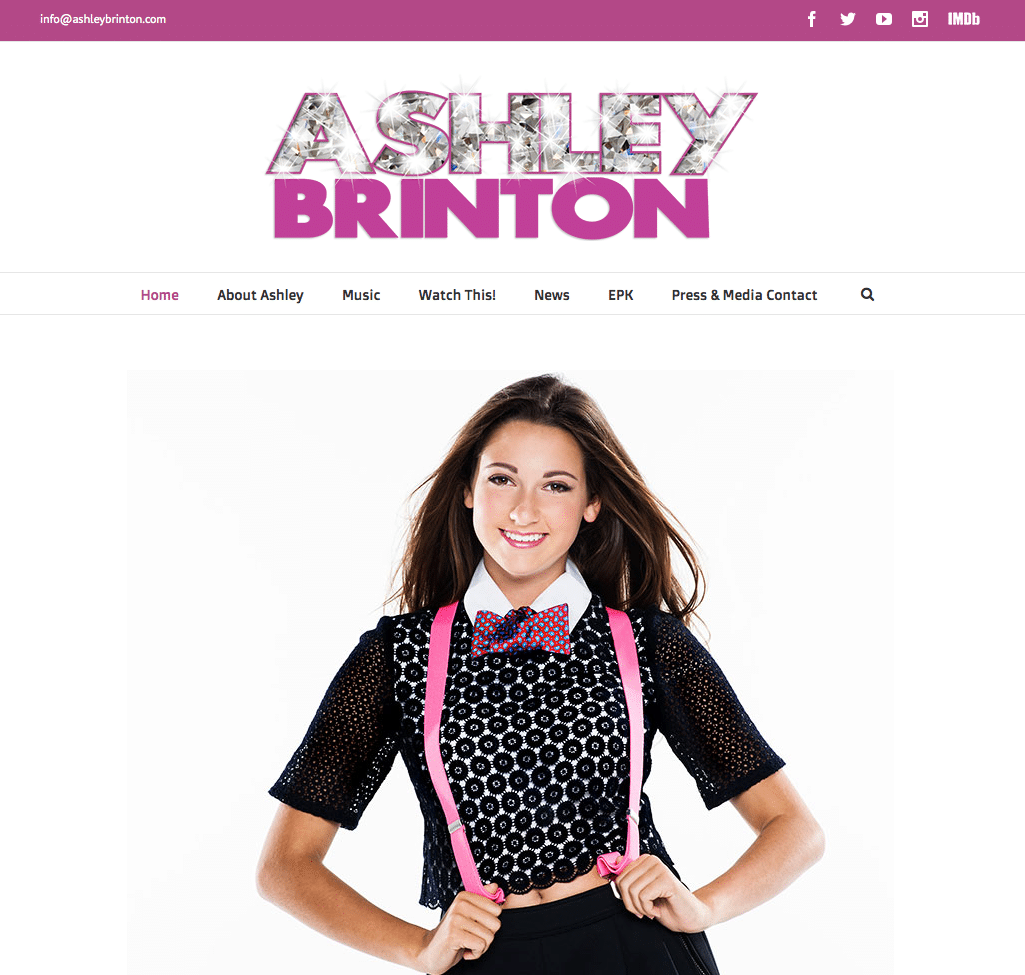 We are pleased to announce that we will be building a website for Singer/Songwriter, Actress and Philanthropist Ashley Brinton.
Besides designing, developing and managing her website we will also be managing her social media channels as well.
Ashley has a new single coming out soon as well as a role in upcoming movie, Broken Vows.
Welcome Ashley!