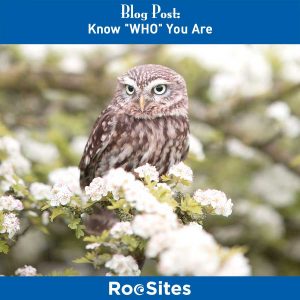 When building a website one of the most important things is knowing "who" you are. Ok, not a great joke with the owl,  but I think it's a very important topic that people don't spend enough time thinking about when planning a site.
A lot of times when people come to me to build a website, I find they are spending too much time looking at competitors. Now, doing your competitive analysis is important and it is crucial that you find a look and feel that reflects you're brand and sensibilities. But, you need to know who you are, and what your company offers in terms of your value proposition.
This is one of the most important things your website needs to convey to potential customers/clients. There are things we all do very well. We may offer many services but we have one particular skill or a few that are our specialties and we need to make sure this is readily seen on our websites.
Using myself as an example, I design develop and manage websites and have so for over 20 years. But the thing that separates me from my competitors is my website management services which are second to none. So, I make sure that everything I put out on my website or social media also mentions that particular part of my business. I need people to know who I am and what I do, so they can know I can help them and their businesses. I realize that's a mouthful, but I feel passionately that this is one of the most important aspects to anyone's website.
People don't have a great deal of time to find what they are looking for on your site. So you need to make sure they can find your value proposition within milliseconds of hitting your homepage. If you are using an image slider, one of the first slides should show your top service. Using myself as an example, my first slide is the about slide which sums up what I do, followed by my website management slide. Then as you scan the page you see my headline, Design, Develop and manage world class small business website. That is us in a nutshell, people know exactly "who" I am.
As they read on they encounter this line:
Our philosophy is much different from that of most firms. We have always felt that the management of your website is every bit as important as the design and development phases. As such we have industry best support plans which our clients utilize to add content, work on their social media, SEO, email marketing, pay per click advertising, and more!!
So as this key line shows, website management is a priority, rather than an afterthought. (which is how most firms view support)
Bottom Line:  Anyone who views my homepage knows exactly "who" I am and what my company offers. This is something we work on with every client insuring that their value proposition is front and center.
Save
Save
Save
Save
Save
Save
Save
Save
Save
Save
Save
Save
Save
Save
Save
Save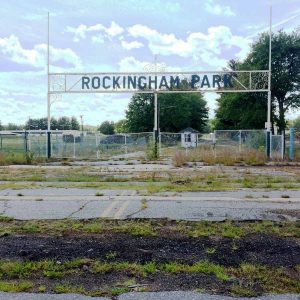 Most companies are successful because of a specific product line or service that their customers need and enjoy. But then companies want to be bigger, better and more profitable. This is fine as long as they stick to what they do well and which enabled them to be successful in the first place.
As an example, in a former life I was a racehorse trainer. One of my favorite tracks growing up was Rockingham Park, located in southern New Hampshire. Nicknamed the Saratoga of New England, it was a beautiful little track and in its heyday featured some of racing's great horses, jockeys and trainers. Seabiscuit even graced the once proud track.
Sadly the track burned down in 1980. A group bought the track and re-built it. They actually did a nice job and the track re-opened in 1984 with a nice clubhouse and facilities. Sadly the ownership was not satisfied with racing and thought that slot machines and/or a casino would be the key to big money. So they let the product go down hill. The nice clubhouse became a smokey, smelly mess. They failed to reach an agreement with horsemen and the track ended racing. They had charity gambling and simulcasting as the plant got more and more disgusting. The casino legislation the owners sought for so long would not pass and finally the facility will close this month.
The moral of the story? As the title says: Dance with the one that brought you. Had Rockingham's owners stuck to racing and trying to develop and improve the product, rather than seeking bigger and better things they would have been successful and still operating. Ironically, their competition, Suffolk Downs in Boston closed so there would've has zero competition today. The shame is the area around the track was a big vacation spot, one of the biggest in New Hampshire. Now all that's there is the remnants of a once great track which soon will be torn down and developed. Just what the world needs, more retail…
Bottom line: although it's fine to grow and change and add to your core offerings, remember what got you there to begin with. Never lose sight of that and you will be successful.
Save
Save
Save
Save
Save
Save
Save
Save