LawnCraftNovember 22nd, 2013
RooSites has signed on to build a website for a startup company, LawnCraft of Easton Massachusetts.
Beginning operation next year, we will have their web presence is place by early 2014.
Welcome, and thank you for your business!
Congratulations to W.A.T.C.H. On the launch of their new website.
World Against Toys Causing Harm, Inc. (W.A.T.C.H.) is a non-profit organization dedicated to educating the public about dangerous children's products and protecting children from harm.
Technology: PHP, MySql
CMS: WordPress
Website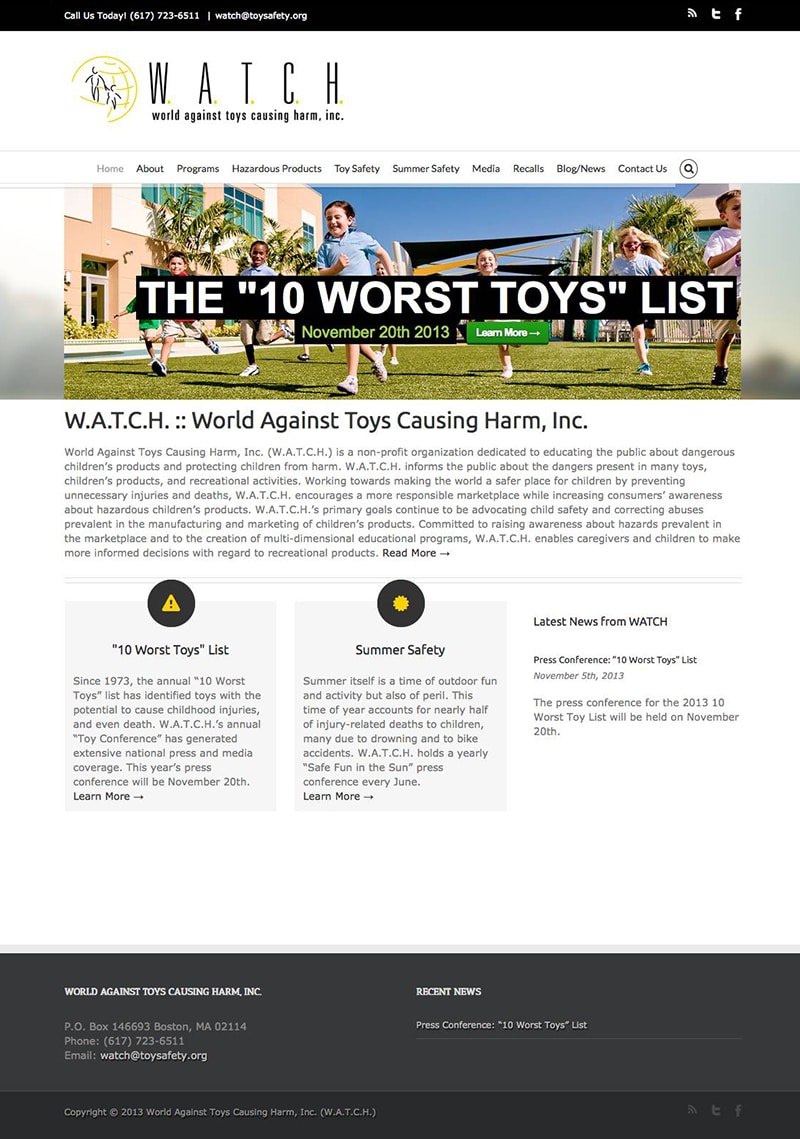 Welcome to new client Collins, Loughran & Peloquin, PC. We will be assisting the law firm in building a new site, then providing website management services.
About the firm: Collins, Loughran & Peloquin, P.C. consists of six attorneys engaged in the full-time practice of labor employment law on behalf of municipalities and other employers, and education law on behalf of schools. Collectively, we have over 130 years of experience representing municipal employers in all facets of labor and employment law, including collective bargaining, litigation, counseling and training.
RooSites welcomes new clients:
Off The Wall Gallery: (Houston, Texas)
Brain Research Laboratories: (Newton, MA)
General Safety Services Corporation (Canton, MA)

We appreciate your business!

We are please to announce that we have launched a re-designed website for Quote A Copier. The site is designed to generate leads for the copier quote service.
Technologies: PHP, MySql
CMS: WordPress
View Website →